Iceland Food Warehouse – Old Kent Road
It has been a hot topic in the industry for a while that the discounters are continuing to grow in popularity and share of market spend.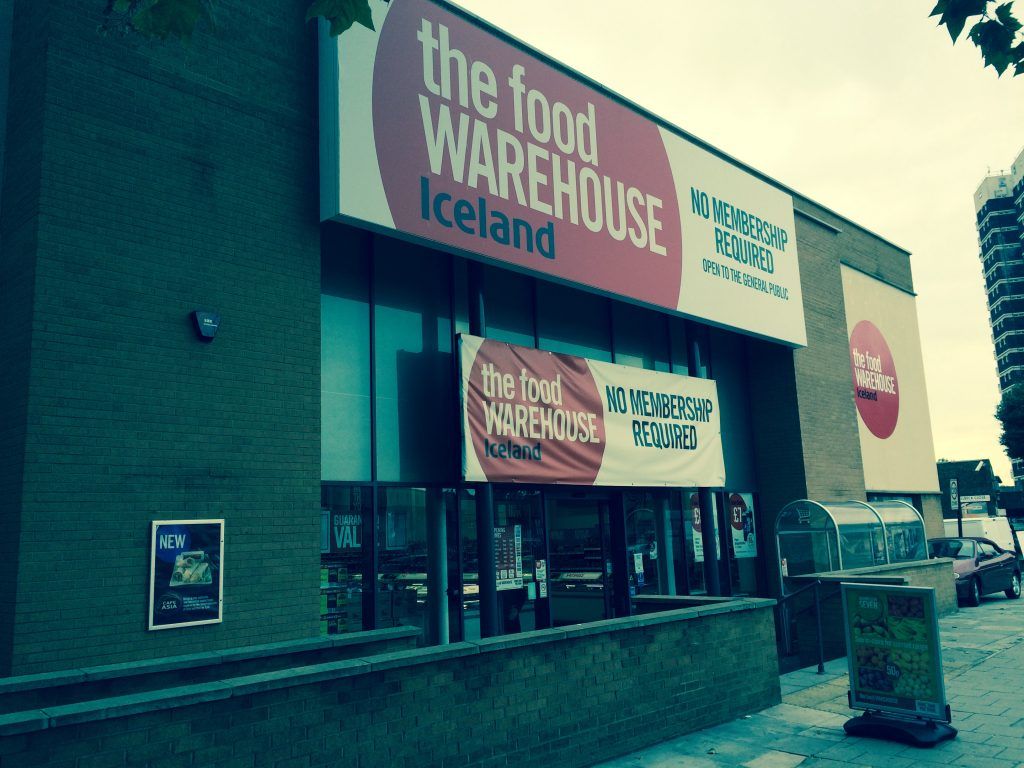 Iceland is looking to take advantage of the same customer base. To enable them to compete Iceland needs to shift towards ranging more than frozen foods, and their new 'food warehouse' format does just this.

The bus journey down from the office to Old Kent Road was an adventure in its own right.  Eventually I reached my stop and Iceland's new venture was before me. On entering the store, the warehouse style is very evident, but it brings little life and soul to the shopping experience and the music playing does little to lighten the atmosphere. The timing of the visit – a weekday early morning –  also meant the store had just a handful of customers.
The warehouse allows a big open spacious store with three long double sided freezers which dominate the centre. I've never seen so many different varieties of frozen breaded chicken! Fresh fruit and veg, along with refrigerated staples and a bakery section reinforce the fresh food concept. In the corner by the bakery section there is even a small display of white goods – three fridges and freezers available for purchase. On the opposite side of the store between the crisps and toiletries, you can find further electrical goods. These range from a purifier to a microwave and a novelty Budweiser fridge. Continuing with the somewhat muddled layout, there is a basket between homeware and toilet rolls offering steam mops and stationary goods. Iceland has come up with an alternative to the well known 'middle aisle', so popular in the major discount supermarkets, and has spread the miscellaneous merchandise across the whole store.
I'm not a regular Iceland shopper and personally wouldn't have considered it to be a supermarket in the mix against the obvious competition, however after experiencing this concept I cannot see why it shouldn't compete with the discounters. It will be hard to escape the brand reputation of Iceland-frozen goods, but it does give Iceland customers a reason to shop more often.
The next Food Warehouse in the Iceland chain opens in Doncaster on 29th September, I'll visit and carry out a price comparison between it and the discounters as this will be key in determining its success.