Last week Geolytix touched down in Bonn for the 2016 FOSS4G. While Blair and Christoph listened to the business to business session and Dennis extended his skills knowledge at some of the various workshops, I took to opportunity to explore Bonn before the conference started in full swing on the Wednesday.
It was hard to tell if I'd left the UK cities behind as I strolled along the city centre streets. Between Mango, L'Occitane, H&M, Office, McDonalds, Starbucks, Pandora, Lush, Jack Jones, Claire's, Vera Moda, Bose, O2, Vodafone, Foot Locker, T K Maxx, G Star Raw, Pizza Hut and the dark doorway of Hollister. Even the Galeria Kaufhof could be mistaken for John Lewis once inside. It was hard to tell. But then I saw that unforgettable sign that confirmed I was on mainland Europe, C&A.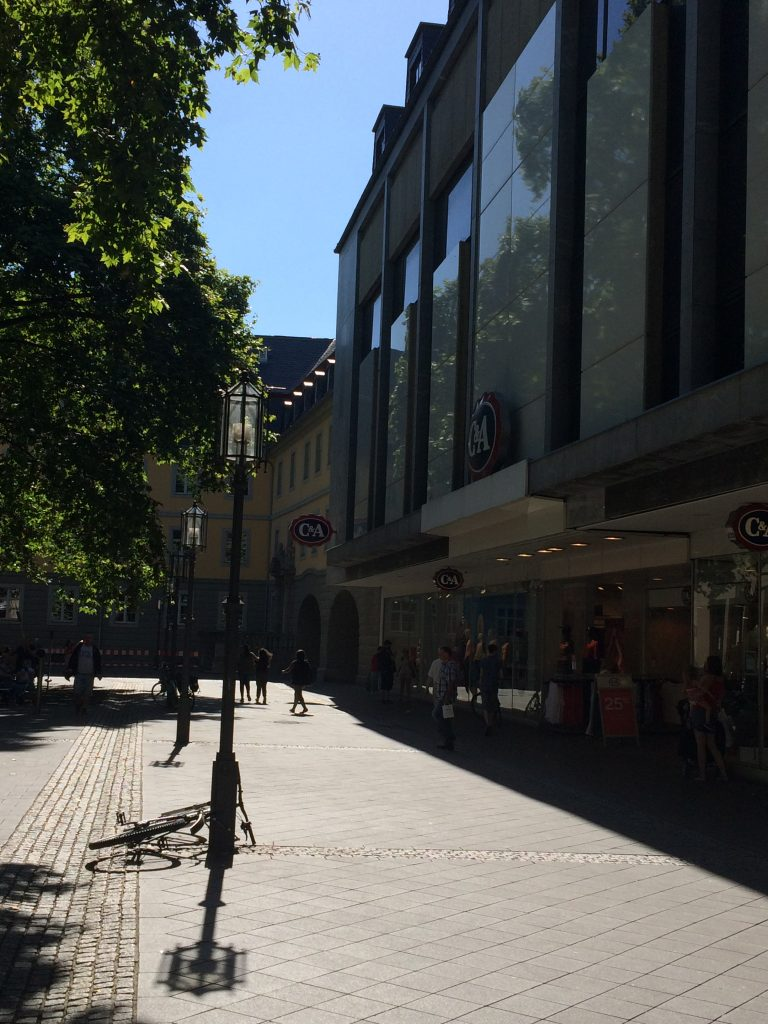 I visited Rewe to compare the supermarket ethos here vs UK. Rewe is a supermarket chain with over 3,000 stores in Germany, the store I visited was about 20,000 sq ft. The layout and products seemed like a combination of the leading supermarkets back in Great Britain. The fresh salad bar as you enter through the fruit and veg section past the fridges and their contents ending in the alcohol and freezer zones. This is a central supermarket with the ability to do a full trolley shop and had 3 tills and 3 self-checkout tills, a contrast to the number I'd say would be needed to run a supermarket back home. But with German efficiency and shopping styles it is plenty from what I saw.
We called into the Aldi near where we were staying one morning, there is not much to report as it's very similar to the ones in the UK except the bakery department had fresh products and an exciting bread slicing contraption to allow optimum bread thickness.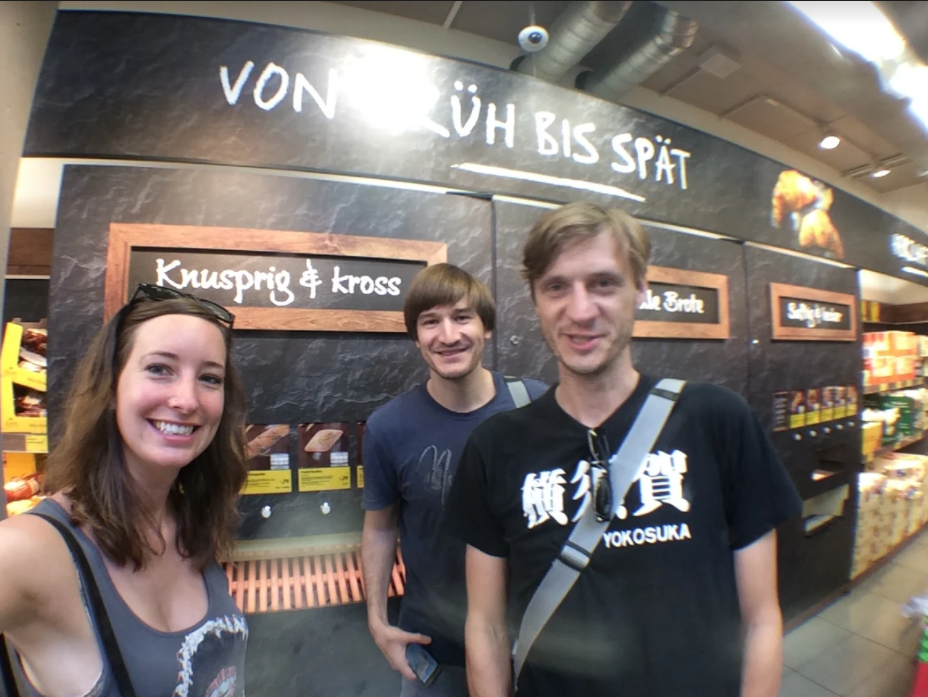 The core conference ran Wednesday to Friday.  FOSS4G is Free and Open Source Software for Geospatial. It is an annual global conference which started in 2006. This is a great opportunity for networking, discovering what's new in open source software and discussing current and future trends in data and possible solutions useful across a variety of sectors. There was a mix of workshops, presentations and socialising too. A fantastic evening was had at the gala dinner on a boat down the river Rhine.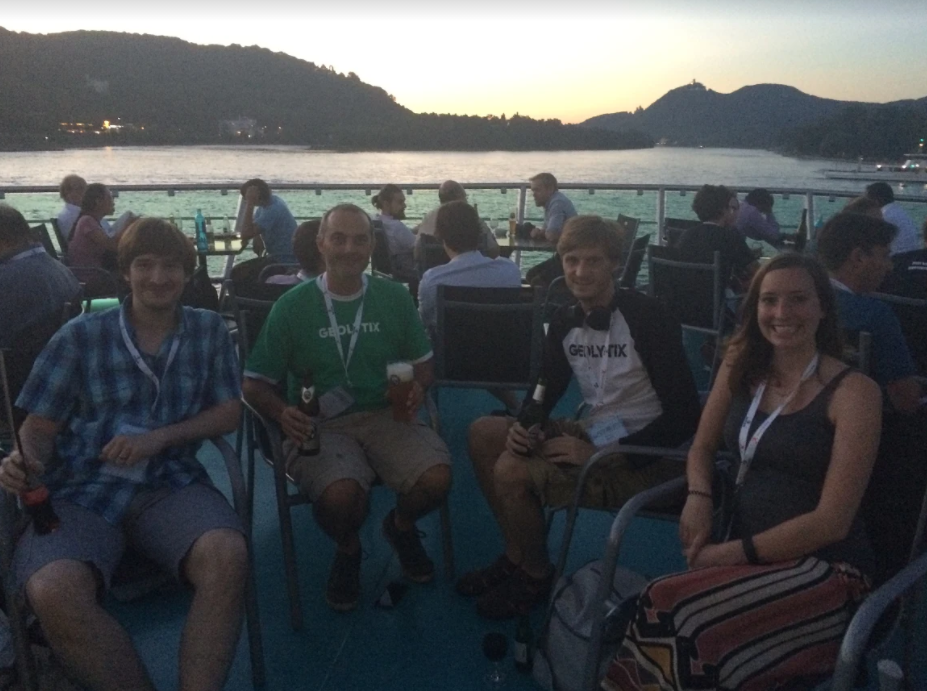 Bonn is a beautiful city and a great location to host the 2016 FOSS4G conference in the former parliament building. For anyone interested in this sector, I would highly recommend attending either the global conference or alternatively the smaller European/UK conference at least once. Next years will be in August in Boston.