This was the slogan for the IKEA pop-up café and store in Shoreditch, London which opened for 15 days during September.
The pop-up offered a number of features including hosting your own dinner party with 20 guests in The Dining Club and attending interactive master classes in the 'Food for Thought' workshop area. All this and a store to buy a range of homeware goodies that you tell yourself you need and you're not sure how you ever lived without, use it once and lose it to the back of the cupboard and a café to enjoy the much loved Swedish meatballs and indulge in a piece of the ever popular Daim cake.
THE DINING CLUB
The Dining Club enabled customers to 'do it yourself' and become head chef to host a dinner party for 20 friends and family – this was free – you just had to apply. This was available for brunch, lunch or dinner bookings. The DIY dining reflects the DIY emphasis of the classic IKEA purchases. The idea of this was to encourage people to go back to cooking and eating together. Lifestyles nowadays have become convenience and on-the-go style eating, 21st century busyness has pushed the UK further away from the European mainland ideals. In countries such as France and Spain locals enjoy meals over hours, it's an event in itself, the activity and focus is purely cooking and eating. In Sweden (the home of IKEA) the Swedes have special days celebrating food (Kanelbullens dag on 4th October, våfflors on 25th March and Gustav Adolfs-bakelse on 6th November) – they certainly have a sweet tooth. Whereas although the UK has never mirrored the customs of the mainland we have strayed even further from evening meals enjoyed together with friends and family. I think IKEA are highlighting a fantastic point with this concept, we need to slow life down and appreciate the small daily tasks. Although having someone else do the washing up for you at The Dining Club does mask the downsides of hosting a dinner party.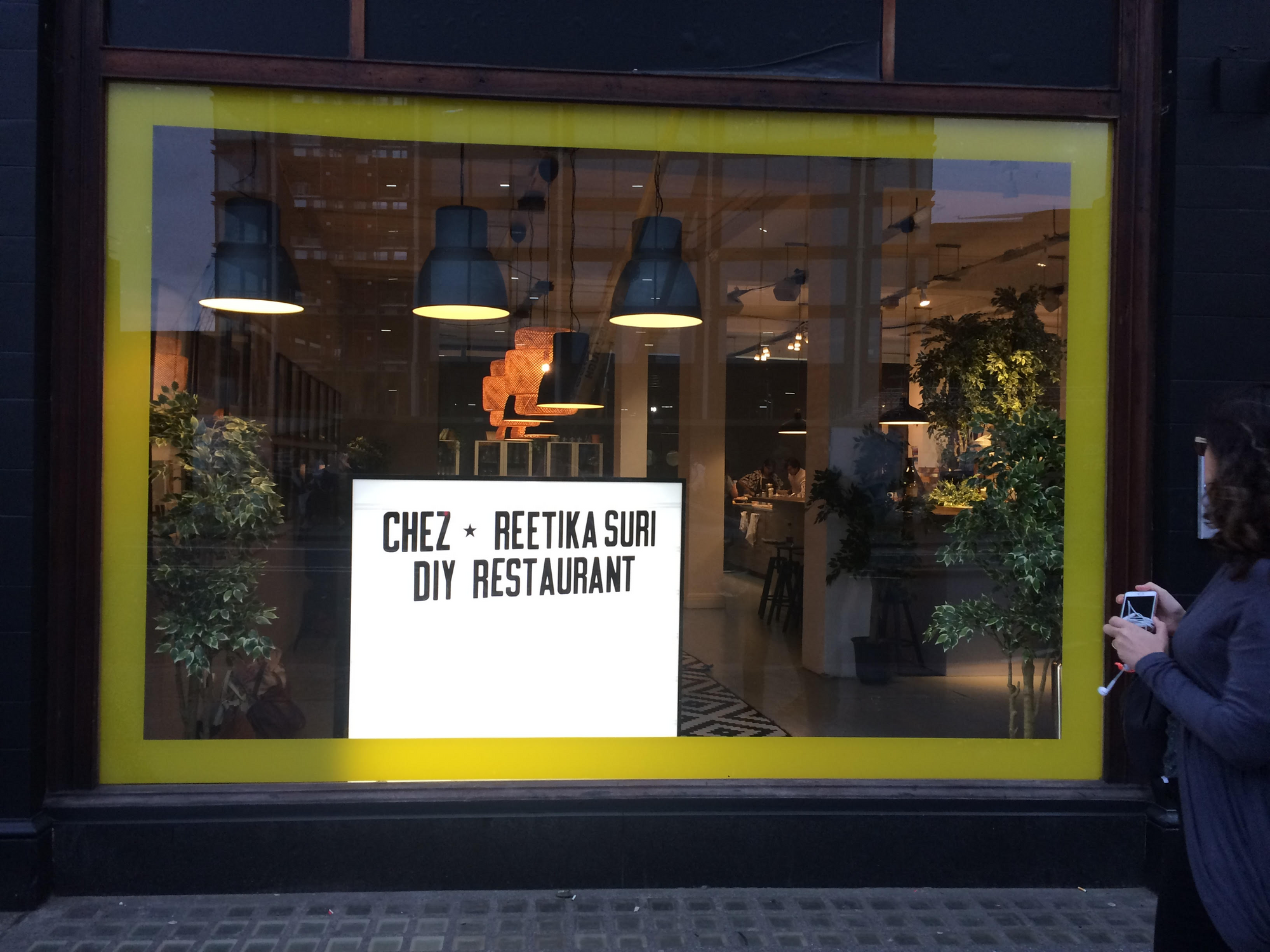 FOOD FOR THOUGHT
Workshops and masterclasses were run every day with a range of hosts including Great British Bake Off winner Edd Kimber. I attended a workshop hosted by Pixie Turner, a plantbased/veggie food blogger and social media star which was called '1 ingredient 4 ways'. Pixie showed us 4 veggie recipes all using butternut squash. All 4 were cooked and tasted by the attendees within an hour. She showed us the ease of creating these meals which were all suitable for 4 dining and encouraged the use of products across the multiple dishes to reduce food waste. They were interesting and absolutely delicious recipes with ingredients that can be bought from a standard supermarket and this demonstrated how easy it is to create fresh cooking on a budget and in a realistic time frame, which anyone could recreate after work. There really is no excuse, just laziness.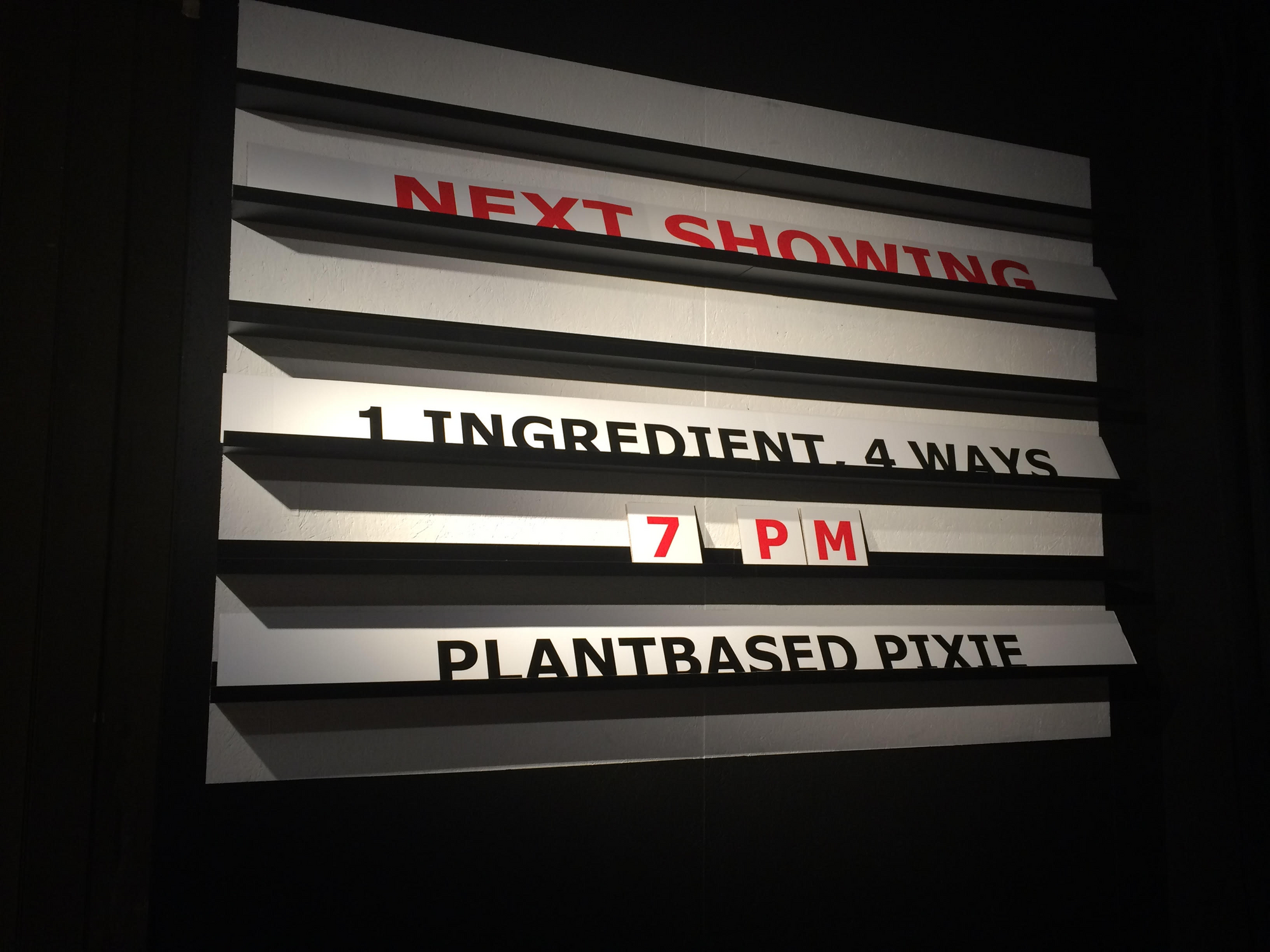 SHOWROOM
Of course since the main focus was on the actual cooking there was a kitchen showroom and a shop with homewares available for purchase, after all if we are going to start cooking more at home then we need to have the utensils. This was the quietest area of the pop-up while I was there. There was a virtual reality kitchen you could try your hand at, of course the main focus is encourage the interaction of people with each other during meals by cooking and eating together you've clearly got to have a techy gadget to remind us we are in the 21st century.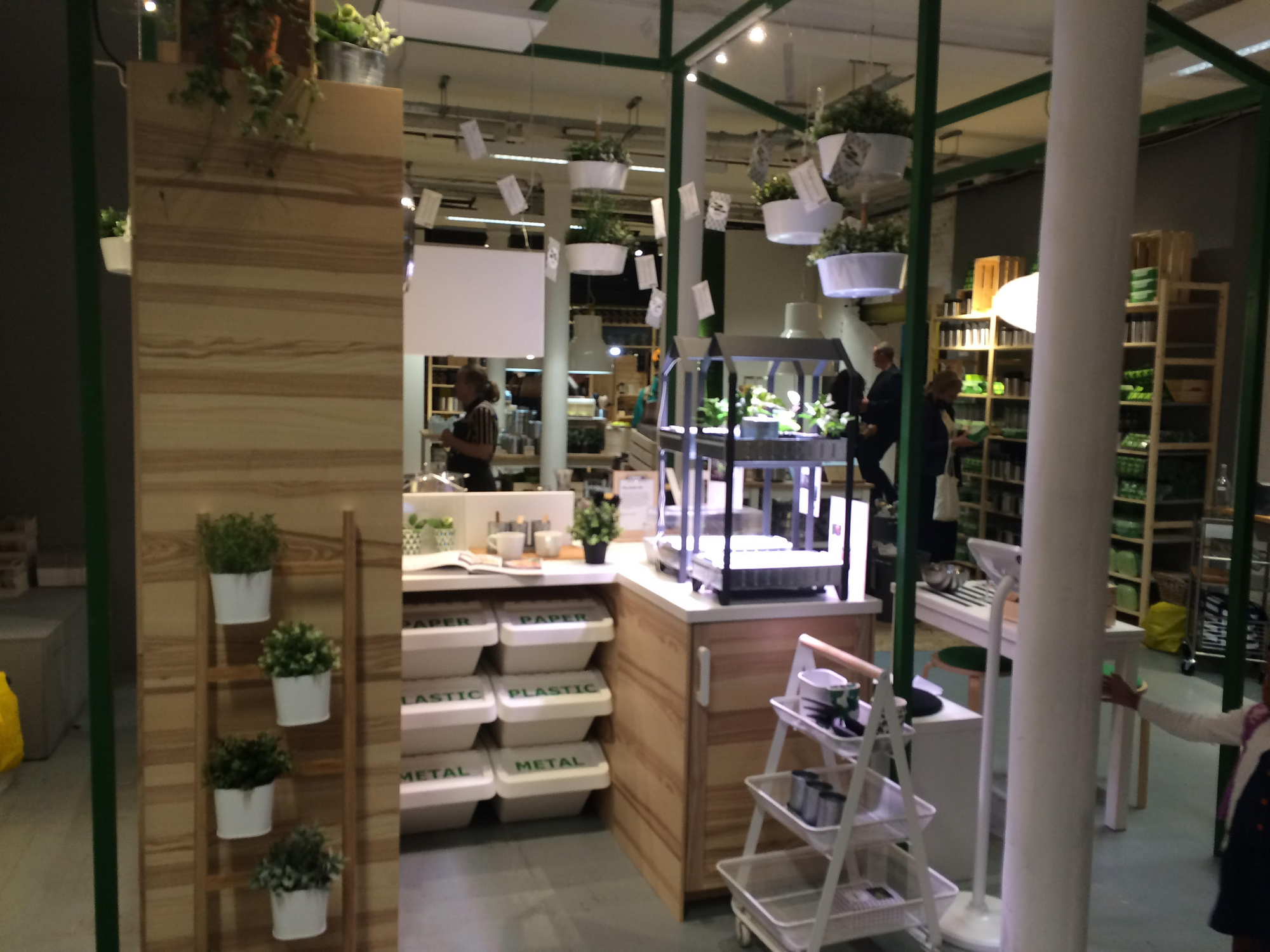 SUSTAINABILITY
Sustainability was definitely the joint emphasis of the pop-up. The famous meatballs were available in the café but there were also veggie balls with information about them on every table – "the carbon footprint from producing the Veggie ball is about twenty times smaller than the carbon footprint from the traditional meatball. It's a tasty meal that leaves you with a good conscience." The arguments in favour of eating less meat are well known in terms of land and water usage as well as the adverse effect of eating too much meat on human health. One of their stated aims is "take action in more sustainable food by enabling and encouraging a more balanced diet." IKEA as a company has a number of other aims and promotes the idea of many small actions making a big difference, examples are sustainable cotton production and a switch the LED lighting. They have installed solar panels on their buildings and run over 300 wind turbines.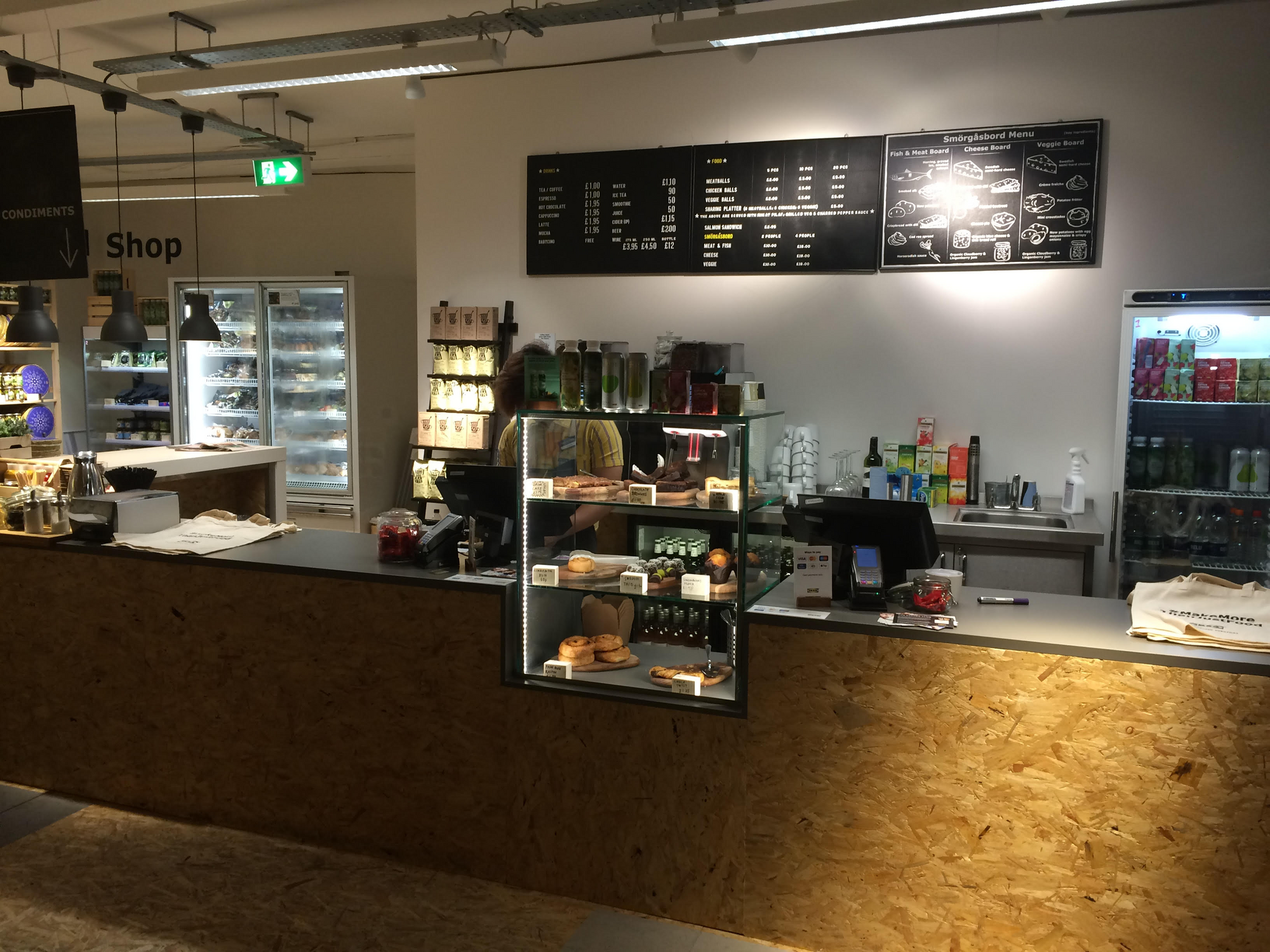 TAKE OUTS
This IKEA is a far cry from the warehouse store we all know, probably the only store that has been cited on divorce papers, the store you lose a full day at the weekend to as you long to escape and you can witness countless arguments going on in cars in the surround roads of any IKEA. I had a great evening out at this pop-up store and café, I feel inspired to cook and make an event of my meals. If IKEA can promote and popularise the dinner party with this concept then maybe the saying was right all along; staying in really is the new going out.