Birmingham New Street/Grand Central: A space fit for the 21st century
On a fleeting visit to Birmingham I had some time to explore the redeveloped area at Grand Central/ New Street station.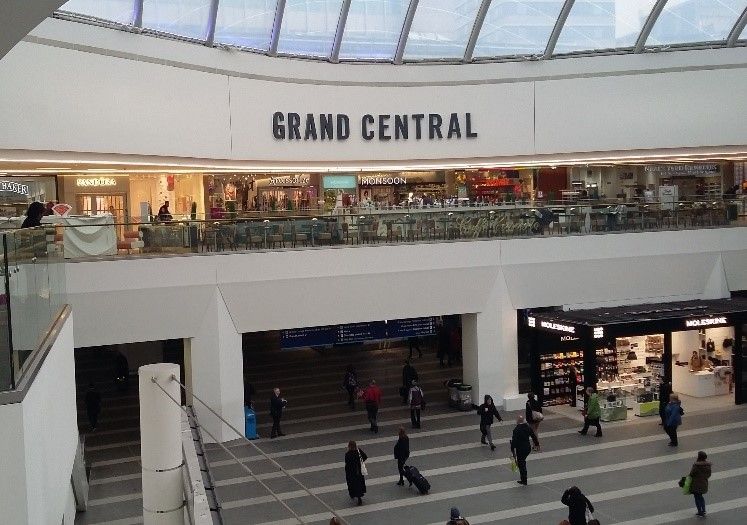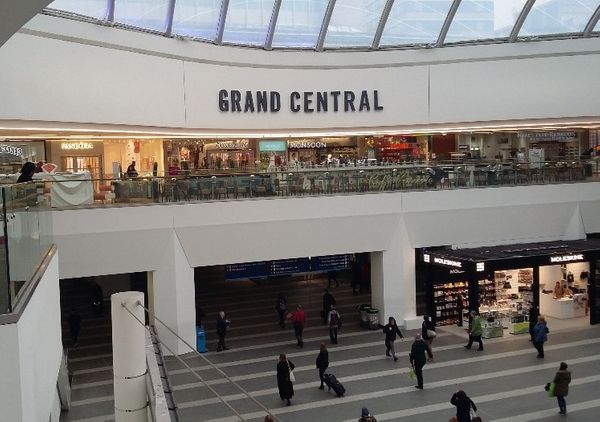 Although the redevelopment has been completely open for over a year, the inside area still feels brand new and is well looked after. All the trains run from a lower level and the concourse is at ground level within the Grand Central Shopping Centre. With multiple exits to the neighbouring shopping streets, it is easily accessible, and the vast open space and numerous points to access the platforms mean that even at rush hour there is plenty of space and it does not feel overcrowded.
In terms of the retail offer, it reminds me very much of St Pancras station; shops are uniform with floor to ceiling glass, bright lighting and a higher end offer. Think Cath Kidston, Joules, The White Company, MAC and Pandora teamed with premium food/snack outlets such as Caffè Concerto and Joe and the Juice, not to mention the huge John Lewis located on the south side. These shops span the ground and upper floors of the station area and do include some slightly cheaper options too such as Select and rapidly growing Danish chain Tiger; however these are more tucked away from the main area towards the exits.
Therefore it seems clear that this redevelopment has aimed to put Birmingham New Street on the map, not just as a train station but also as a premium shopping destination. It must surely draw in more shoppers from the city centre and even further afield as well as capturing the commuter traffic.
So has it been successful redevelopment? In my opinion yes, there is certainly a vast improvement both to the station itself and the retail offer. Accessibility both on foot and by car is much improved, it is clean, there is a lot of open space and plenty of places to eat and shop. It is a truly modern, multi-purpose space fit for today's commuters and shoppers alike.