A few months on, 3 fashion retailers have now opened their first stores in the UK with flagships on Oxford Street and Regent Street. These are LPP's Reserved brand and H&M Group's brands Weekday and Arket. I made a visit to see what the excitement was about.
Reserved is owned by LPP, a company with a number of brands and a strong presence across central and eastern Europe, especially in Poland. The first UK Reserved store was opened on 6th September on the site of the former BHS store on Oxford Street – a prime location. Reserved classes itself as an affordable clothing brand, and to me felt like it fitted between H&M and Topshop in terms of both style and price. The store is very modern, with large advertising screens on the back wall of the store, plenty of space and even houses a tree! The retailer looks set to make a successful name for itself, with plans already in place for a second London store and further stores in prime locations throughout the UK.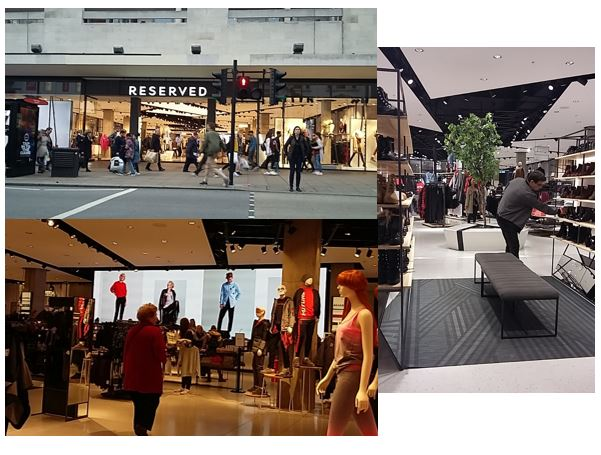 Weekday opened on Regent Street on 18th August this year, one week before Arket. The two stores are located next to each other. Upon attending the store opening, there was clearly a lot of excitement about the brand's UK debut. Weekday has been operating since 2002 across Europe and currently has 30 stores in 9 countries as well as operating in 18 online markets. The brand describes itself as a 'modern and mindful fashion and denim brand' appealing to 'urban, conscious and style aware young adults'. Looking round the store, it definitely has some more 'out there', quirky clothing than many of its competitors, and falls somewhere between H&M and Zara in terms of price. Weekday offers printing stations within its stores with a new design printed each week to reflect current events. Other stores have been known to run similar lines, for example over the summer when Primark reacted to the 'Love Island' craze, printing slogan t-shirts related to the reality TV show which sold out almost instantly. However, with Weekday making this a consistent part of their brand, it should help to differentiate them from their competitors and encourage customers to visit the store regularly.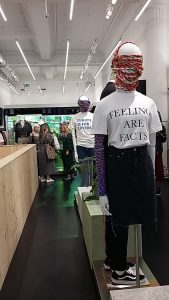 Arket is a completely new brand, launched in August this year. As well as operating online in 18 European markets, the first physical store was opened on Regent Street on 25th August, with other stores now open in Copenhagen, Brussels, Munich and a second London store on Long Acre in Covent Garden which opened in September.
Describing itself as a 'modern-day market', with a mission 'to democratise quality through widely accessible, well-made, durable products', the store certainly has differences from the average high street fashion retailer. On visiting the Regent Street store, the first striking difference is that the menswear section is located at ground level, with womenswear solely located on the upper floor which is very unusual. Interspersed with the clothing are small homeware sections, selling a unique combination of items from kitchen utensils to children's toys to holdalls –  some display items were arranged in glass cases, almost like museum exhibits. Further interesting features were the arrangement of clothes by colours and the presence of a vegetarian café, with a menu matching the ethics and principles of the brand. Overall, a higher-end high street brand with some interesting concepts, products and a unique store layout.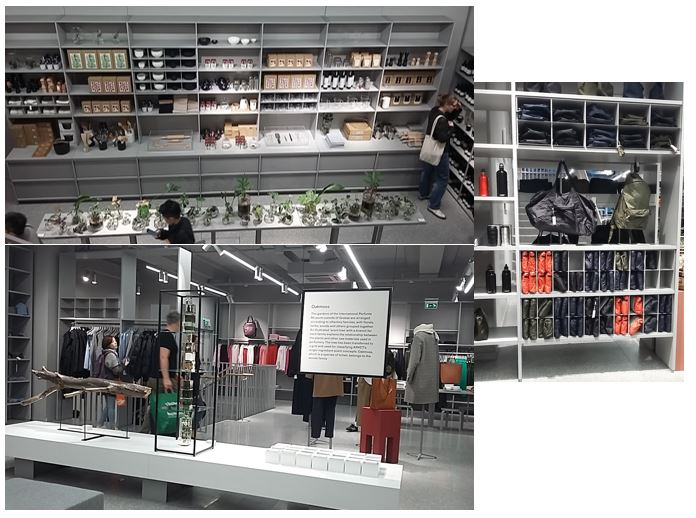 So in conclusion, some interesting new brands which on first impressions have the potential to become very successful and as popular in the UK as they are already elsewhere in Europe (in the case of Weekday and Reserved). This triple opening also proves the strength and attractiveness of the UK as an international retail destination. Despite the impending cloud of Brexit and the resulting uncertainty in many sectors including retail, companies are still choosing to launch their brands and open new stores here. Long may it continue!