For those of you who don't know what MAPIC is, it is the largest international retail real estate conference in Europe and has been running every year since 1995. Essentially it is a platform for retailers and property professionals from across the globe to connect, share and innovate – aka two and a half days of frantic networking!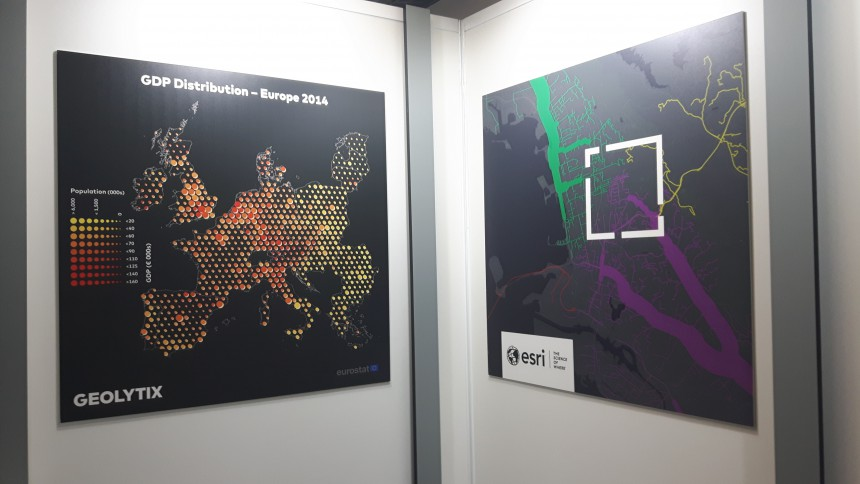 Hosted at the Palais de Festivales – the venue for the famous Cannes Film Festival – and situated on the idyllic French Mediterranean coast, there is no denying that it is a very prestigious event. The statistics alone speak for themselves:
2,100 retailers
2,500 + property developers
80 countries
We were unsure what to expect as we walked down the blue carpeted stairs to find our booth in the Innovation Forum. ESRI had representatives from across the globe; USA, Netherlands, Turkey, Sweden, Russia, France, Switzerland, Italy and we were impressed with the range of languages spoken at the booth. Although Sarah and I were restricted to English and some broken French, we met with both UK-based and global companies to talk about how our data, location planning and modelling skills can support their expansion strategies, helping to ensure they open stores in profitable locations. ESRI's large touchpad of Story Maps really brought things to life, helping to demonstrate the power of visualising and analysing data spatially. I found it encouraging to hear that there were far more data and analytical companies exhibiting this year, illustrating the growing realisation of the importance of harnessing data to drive investment decisions.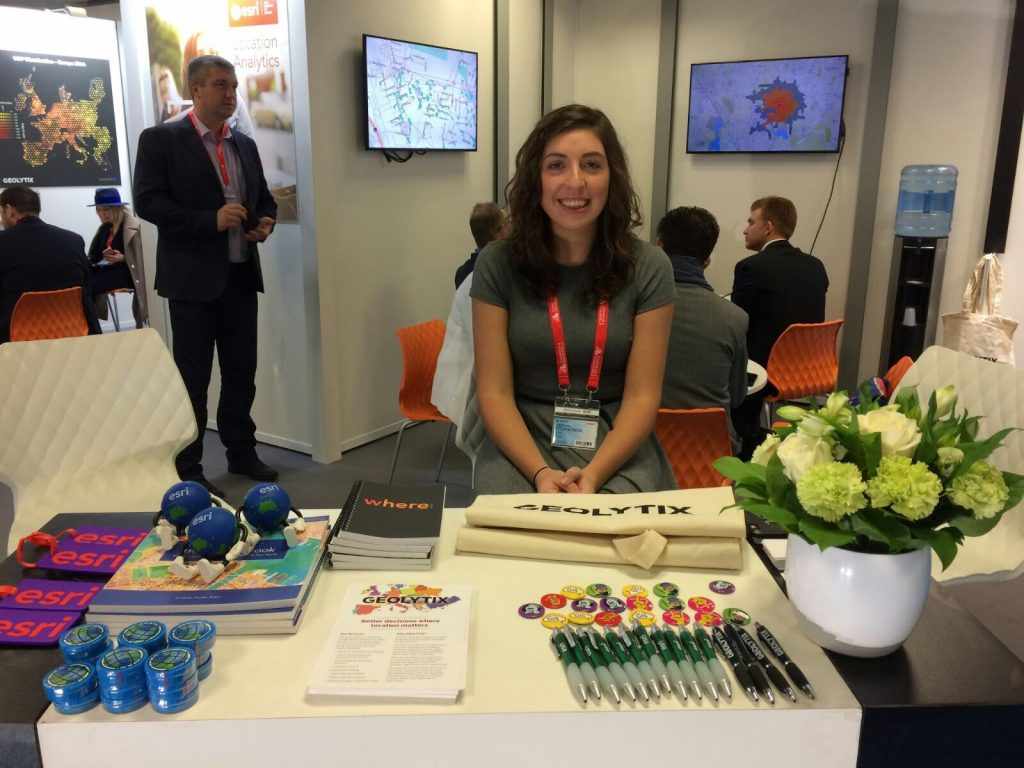 There was a real buzz about the place and walking around to see the various ways in which exhibitors had decorated their stands was fascinating. Away from the conference, the retail scene in Cannes was equally vibrant. Just a stone's throw away from the conference, on La Croisette, there was a whole host of luxury retailers – including Chanel and Miu Miu  – and in May 2016 Dior opened a flagship store which stretches across three floors. Just a two-minute walk from these high-end retailers, you reach Rue d'antibes, the main shopping street in Cannes and much more friendly for the purse. The street is fashion-oriented and clearly an attractive destination for both national and global brands. There were a few new names to me including Pimkie – a French fashion retailer, available in the UK through ASOS – and Oysho – a Spanish clothing retailer which was preparing to open whilst we were there. The area certainly wasn't shy of British brands either, with Accessorize, Burton (with the fascia reading "Burton of London") and Thomas Cook all having a presence.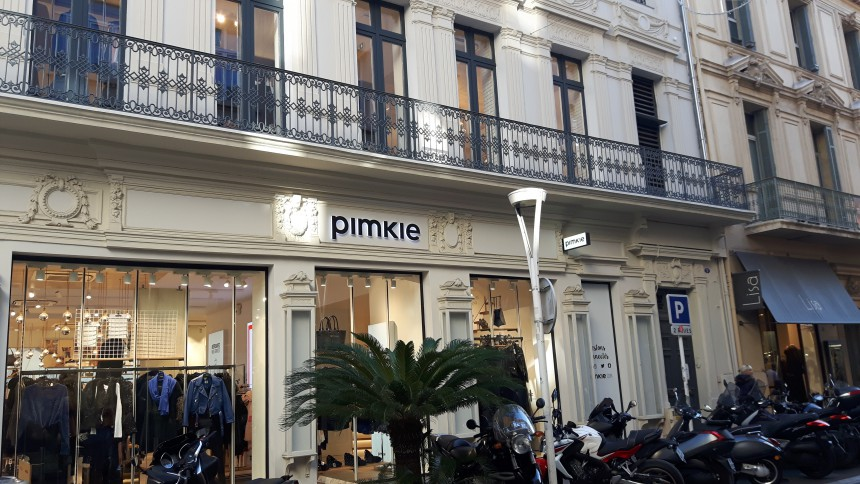 As I walked around the streets of Cannes to get a feel for the retail scene, it reminded me of the importance of understanding the micro-factors of a location, which all too commonly underpin store performance. Geolytix specialise in helping retailers to understand these and – based on the encouraging conversations we had at MAPIC – we hope we can help more businesses to do this as both we and they continue to expand operations across Europe and Asia-Pacific.