From Shopping to Dining, Entertaining & Social Networking
The Role Transition of a Retail Venue in Chinese Daily Life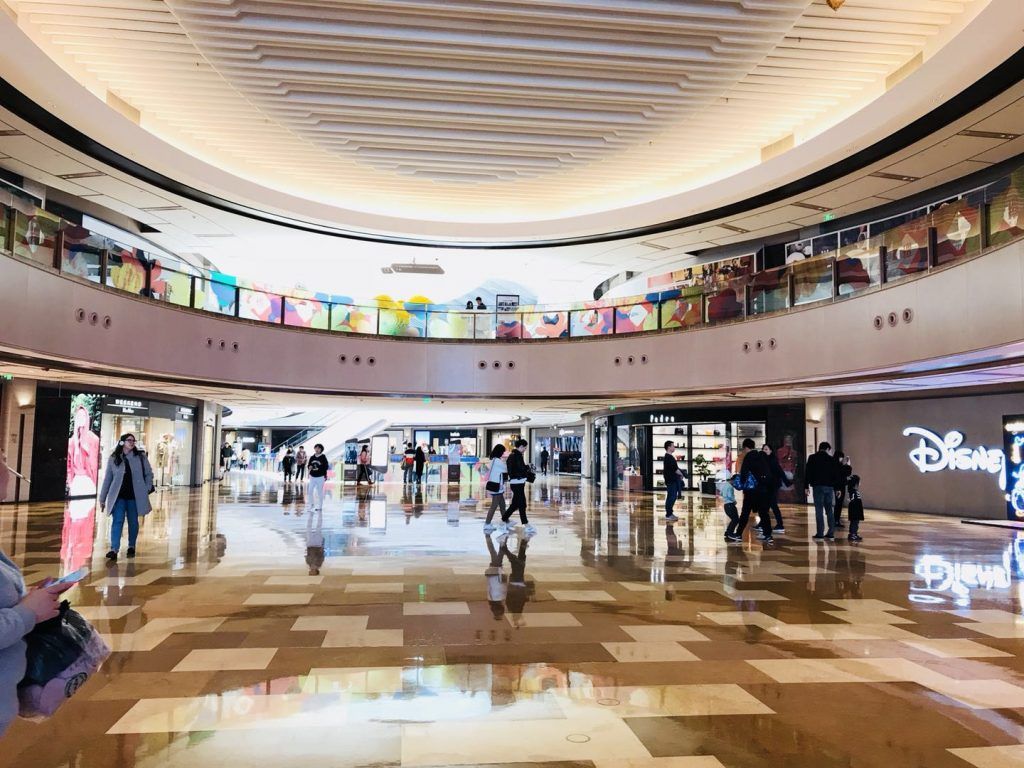 When I was a school girl back in 2000s, I always went shopping with my mum in some familiar department stores. Hunting for a pretty dress or a pair of cool trainers was the only reason for me to visit a 6-floor department store.
Today when I'm thinking of meeting friends, hanging out, or simply killing time, the first thing to pop up in my mind is – which shopping mall to go to? Which one has got the nicest or most famous cafes, dessert chains, restaurants; which has the best cinema; and also very importantly, which has got the coolest or funkiest environment?
Shopping?  I beg your pardon? 80% of my shopping has moved online now – no matter apparel, skin care, cosmetics, fruit, vegetables, meat or fish… even a pet!
Sometimes I still do shopping in a shopping mall, but most of the time, shopping happens in between the journeys for a coffee, meal, or movie.
Sure, the change of my consuming behavior and my peers have been an important driver for the evolution of a shopping mall in China. You could also say, we (consumers and shopping malls) are adapting and fitting for each other in the changing times.
Take Shanghai as an example. In a common scenario, the basement floor connects to the metro station, with simple, affordable F&B (Food & Beverage), and/or small supermarkets occupying the floor for quick pay and go. Moving up the levels, the 4th and 5th  floors include  a diverse range of restaurants, cinemas, art exhibitions and/ or book shops together with a cosy cafe. Between these floors are the retail brands which can be nice destination for between-meal-time activities.  My peers and I often spend a half day within the mall, ending up buying loads of stuff such as too-cool-for-working T-shirts, earrings,  or gifts for friends.
It is no exaggeration to say, these experiential areas (F&B, cinemas, etc.) have become the real anchors to drive the customer flow in retail venues nowadays. In some cases, they could take up over 50% space of a shopping mall, for constantly bringing good numbers of visitors. One thing is for sure: a mall without good F&B will sooner or later become a disaster.
As a result, it is also true to retailers: If you are facing multiple choices of shopping malls to locate, the ones with good F&B will always be a key attribute to tick off, and could be one of the "golden rules" in selecting a retail venue in China.
One area of my exciting work in Geolytix is to explore the various retail venues data across the key cities in China and to evaluate the quality and strength for each of them. If you are looking for any insights or planning to expand in China, please call and see how we can help!
从"买买买"到"约会打卡、逛吃逛吃"
购物中心在中国的角色转换
10年前,中学时代的我,常和妈妈一起光顾熟悉的百货公司:淘一件漂亮的连衣裙或是一双新潮运动鞋,是我那时造访那座6层楼百货商场的唯一理由。
今天的我,无论和朋友约会、闲逛,或是消磨时间,首先想到的问题却是:去哪个购物中心好呢? 哪家咖啡馆或甜品店最正?哪家餐厅最网红? 哪家电影院性价比最高? 以及非常重要的是,哪个购物中心的环境最酷炫、有趣、颜值高?
至于购物?不好意思,我的购物清单80%已在网上搞定:从服装、护肤品、化妆品、水果蔬菜、肉类和鱼类……甚至宠物!
有的时候我仍会在购物中心购物,但大多数情况下,这些购物经历都变成咖啡、就餐或电影途中的一部分。
相信我和同龄人消费行为的变化早已成为中国购物中心演化的重要推力——或者反之亦然——您也可以说,消费者与购物中心两端,在今天这个不断变化的时代正在更积极地互动与适应。
我所在的城市上海,大多数商场的负一或负二楼会接驳地铁站,与之相应的楼层设置是一些简餐或轻餐饮,又或是小型超市,方便人们快速消费与往来。往上走,4楼和5楼通常是选择更为丰富的各类餐厅、影院,甚至艺术展,以及附设舒适咖啡座的精品书店。夹在高低两端楼层之间的,通常是各大零售品牌——它们为餐后消化或等待电影开场提供了理想去处。正是这样,我和朋友常常会在购物中心度过大半天,然后"一不小心"就买了大堆东西,比如上班没法穿的T恤、小饰品,或是送给亲朋的礼物…
可以毫不夸张地说,这些体验业态(如餐饮、电影院等)已成为今天商场客流的重要驱动力。一些商场的体验业态空间占比甚至已高达50%以上!它们的存在,无疑带来了购物中心想要的"人气";令到消费者在商场逗留的时间变长,也增加他们购物的可能性。而这当中最为重要的当属餐饮:如果一家商场没有好的餐饮品牌,那么它迟早会混得很惨…
好的餐饮是商场吸客利器——这个法则对于品牌零售商同样重要:如果您在进驻购物中心时面临多个选择,那么良好的餐饮配套是必选项——至少对于中国商场而言——这是一条黄金法则!
探索和评估中国各大城市的零售商场是我的日常工作之一,能赚钱又有趣(哈哈)!如果您正在为品牌落户或网点规划做打算,那刚好是我的专长。期待不久的将来我们能帮到您!