Ways to do your grocery in Shanghai
I am a native of Shanghai.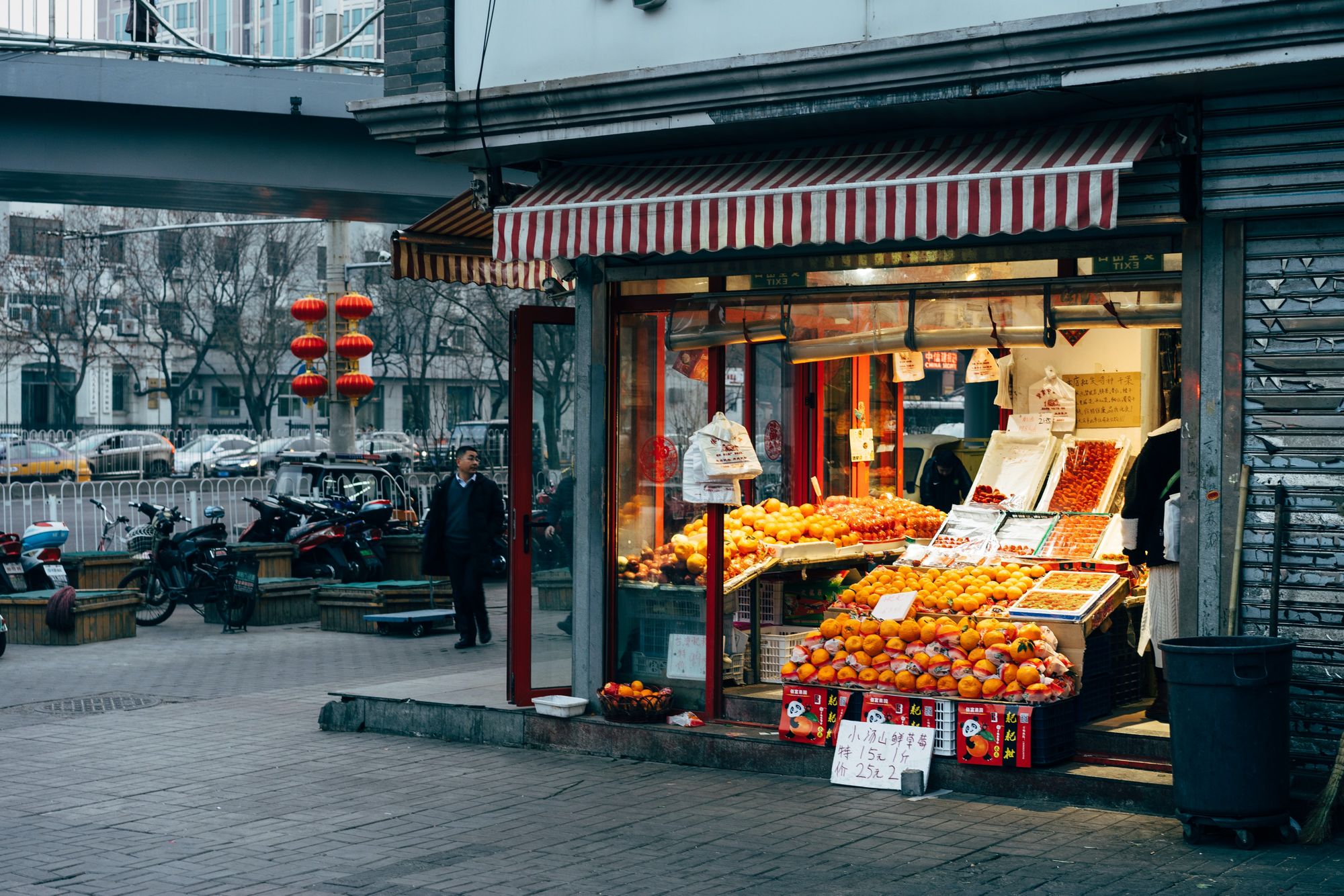 Just like most working class in big cities of China, I never need to worry about where to buy groceries for the family, because this is usually a job of our parents. However, my story changed about 2 years ago, when my wife got pregnant. So, while my mother in law is taking good care of my wife and our baby girl, now it's more often my duty to buy groceries for the family. Therefore, if you have a plan to stay in Shanghai, it'll probably be helpful to know how I find it out with my years hands-on experience of buying groceries.
Living in a well-established residential area of Shanghai, you can easily find an open market within 10 to 15 minutes of where you live, this is an easy and almost one-stop place to find the groceries you need — all kinds of vegetables, meat, non-staple food, seasonings, cooked food, breakfast, even potted plants, flowers, hardware, and religious stuff, you name it. Open market is also called a wet market, but the average level of its shopping environment has become much better in recent years, so you don't need to worry about getting your shoes wet going there.
Along the road to the open market, you can always find some street vendors selling groceries. They usually have better price image than those in an open market. Their business is smaller compared to those who own a farm, which means they only offer the range they are good at and only sell what grows in the season, this is a fascinating option for someone like me who value healthy food (or price sensitive). To be honest, I was ignoring street vendors at first, but throughout the time, I find them more stable and popular than those trading in the open market, and most of them have been doing business here for more than 5 years, which makes me feel very comfortable buying stuff from them.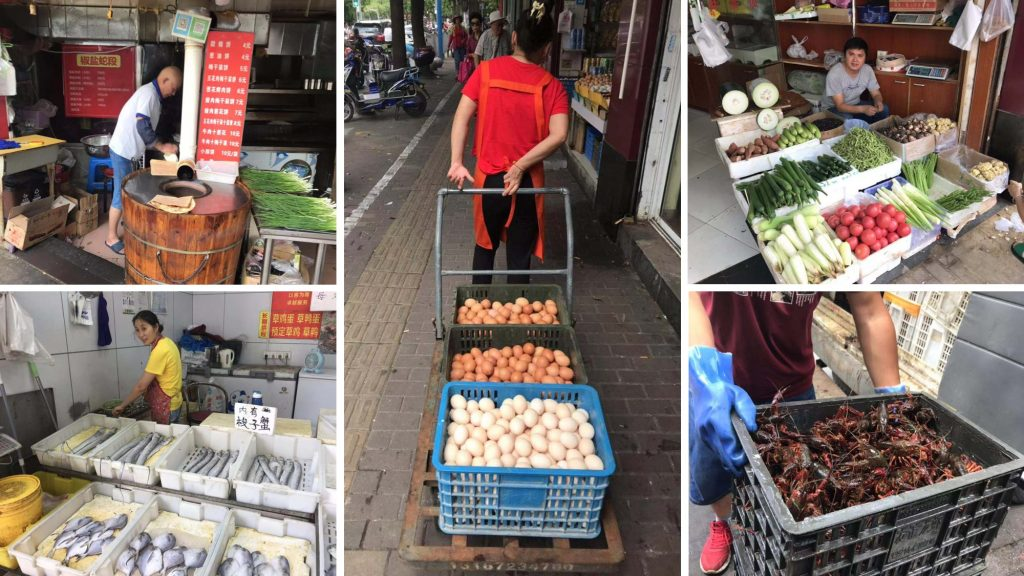 I have never bought any groceries from a convenience store, although there is a Family Mart on my way to the market. There are countless residents within 200 meters, as well as some schools and a subway station. So, it's busy 24*7 and doesn't really have to sell any vegetables. When Family Mart launched a cyber-bomb ice cream in Shanghai last year, there is always a long queue of delivery guys waiting at the door for the orders from online. What I want to say is that you will never get bored on your way to your groceries with convenience stores selling ice cream, or street shops selling bubble milk tea, barbecues, spicy crayfish, noodles or all kinds of snacks, it's a trip full of temptation. So, for a while, my average grocery shopping time reached a staggering 45 minutes per trip. I was not only buying groceries, but also shopping, eating, and occasionally smoking some cigarettes before going back.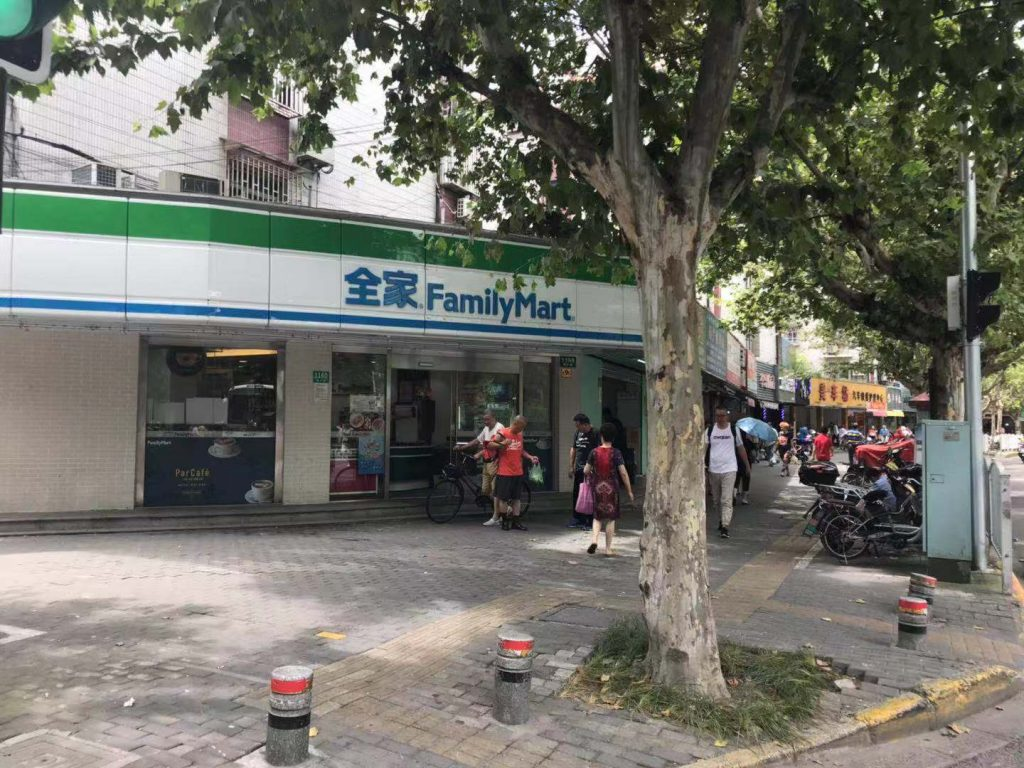 In response to this situation, my wife began to buy food from the Internet. Hema was our only choice at that time, later we used Dingdong and most recently Meituan. To our surprise, the vegetables purchased from the mobile app are not only cheap, but also fresh, and is delivered to our door within 30 minutes of the order, such a VIP service. I once suspected that they would be short in weight or poor in quality, but after accumulating a large amount of measurement data with my high-precision baking scales, it was found that the actual weight of the delivered goods are generally 30 to 50 percent heavier than it's said on the description page, and once there is quality issues, you only need to take a photo to get your refund. That is impressive and has saved me lots of time. Currently my favorite way to buy groceries in Shanghai.

Now you might ask how about the hypermarket? To be honest, there is a Rt Mart just 10 minutes' walk from my home, but I visited it no more than 4 times in the past two years. And I believe this is the case for most people in Shanghai, after all, despite the price and range, it will take at least 15 minutes only to find the groceries you need from a hypermarket, while you can spend that time on the App for home delivery at a reasonable price. This is a dark age of most hypermarkets in China, like Carrefour, but I guess it's never too late to embrace the change.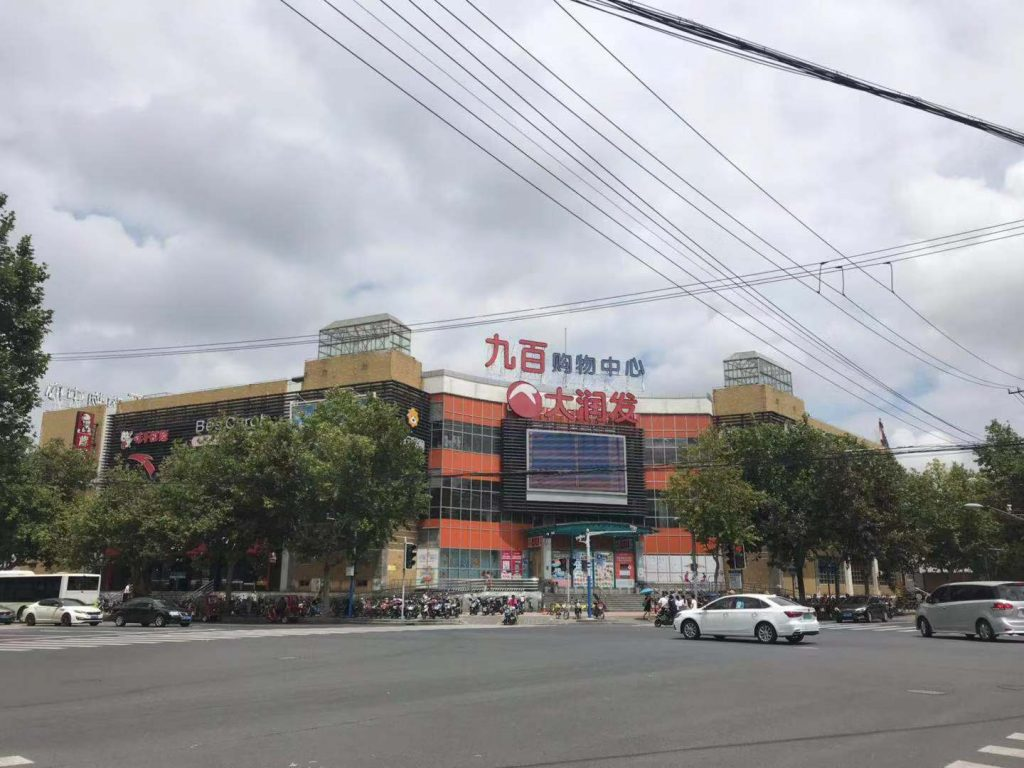 Doing your groceries in a premium market can be a good idea, if you are rich. Usually I use it as a convenience store for meals or snacks, but I also observed there are quite a few expats who's doing their groceries off the work, I imagine their company has very good welfare package for them.
To summarize, if you are in Shanghai, and you want to do your groceries as a regular working class — street vendor, open market and online App are probably your best choice, while in a new residential area without immediate grocery supplier, the online App will probably be your only and the best choice. And in case that you want to know more about Shanghai, you can always find me in our Shanghai Office to talk to, and of course not only about groceries.
Hope you have a nice day.

Sam Hong, GEOLYTIX
Title Image: Photo by Markus Winkler on Unsplash