Geolytix is Small but Global
I've been following Geolytix with interest since it was founded back in 2012.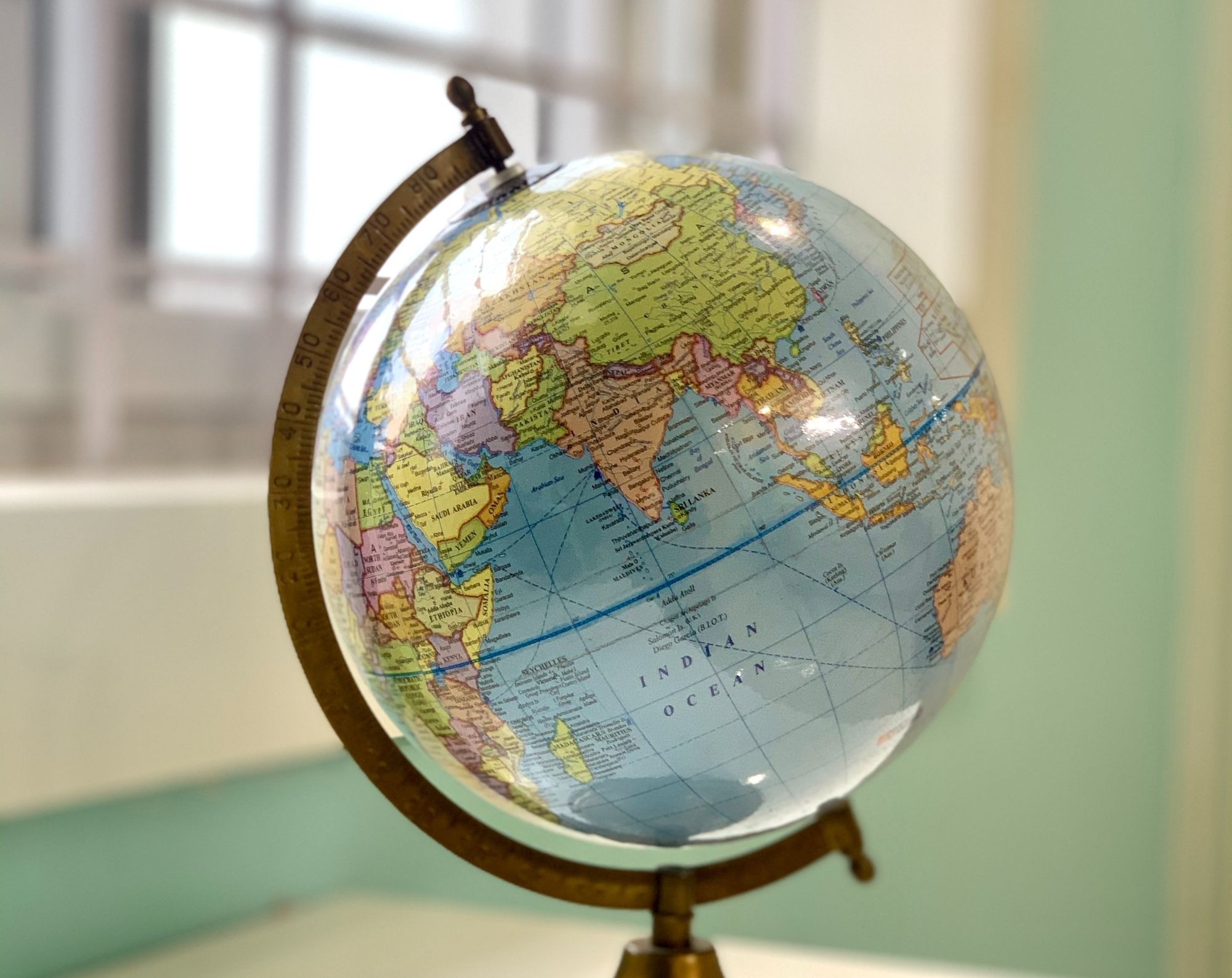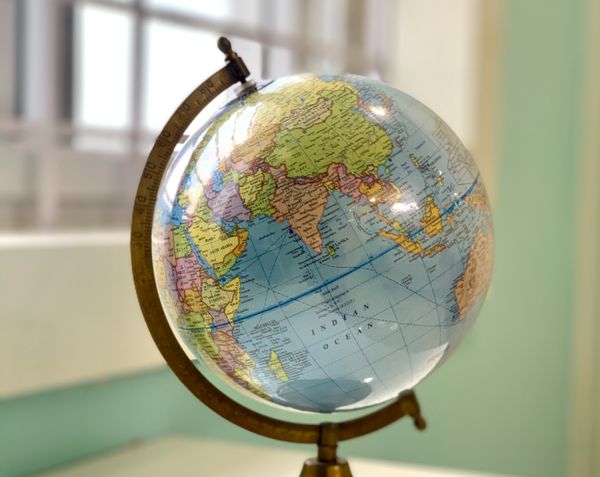 A couple of former Sainsbury's colleagues, not enamoured with the idea of being sent to Coventry, helped to start up a network planning business. It was a risk, but it has certainly paid off!
I joined the Geolytix adventure at the start of this year. Knowing the team and with location planning being such a small world I must have known what I was getting myself into, right?
Well sort of, there have been a few surprises. What has struck me is how unaware I was of the impressive client list Geolytix has, and it's global reach. Joys of non-disclosure agreements I suppose! From leading brands across toys, sports, fashion, beauty, quick service F&B, casual dining, property, and of course our roots, grocery we're supporting scores of clients in markets near and far.
I certainly didn't expect to be working with modelled traffic data in South Korea, tourist data in Japan and defining retail places from Ahmedabad to Zagreb. That's right, over the last few years Geolytix has delivered projects covering 42 countries in 5 continents. We are hoping to begin a South American project in the New Year, which just leaves Antarctica, I wonder if the British Antarctic Survey need their stores optimising within the Halley VI base.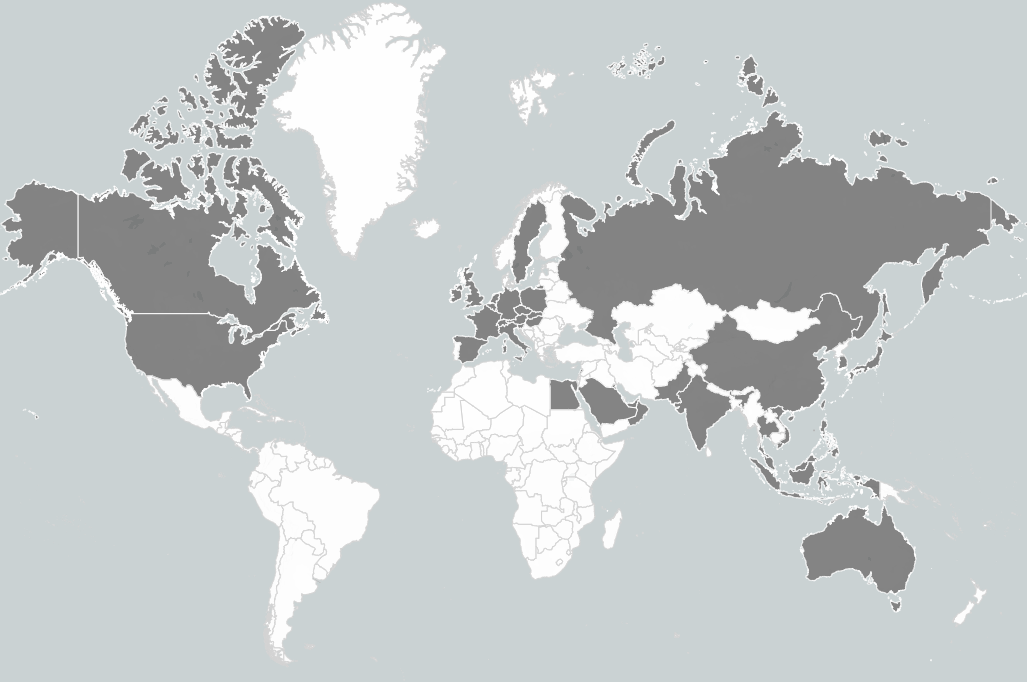 The 42 countries Geolytix has delivered projects for shaded in dark.
We are advocates of open data. Our free to download retail points dataset is in use across businesses and academia alike. We also love to discover open datasets made available by other organisations.  One of my favourites is the European Commission's Global Human Settlement layer which provides "Urban Centres" across the globe and worldwide population data modelled down to a 250m grid… All fully open. We live in a world of censuses that vary in frequency, disaggregation level and quality. As many of our clients operate across the globe the consistency of the GHS dataset is a huge help. It provides a level playing field for making comparisons. We frequently incorporate the GHS when building truly exciting products and datasets to support our clients' global decision making.
In writing this blog we were discussing how much of the world we've seen, so decided to use these Urban Centres to check how we fared. There are over 3,500 urban centres defined, these are continuous built-up areas with a population of 50,000 or more. The competition across the 35-strong Geolytix team to be named the best travelled location planner was fierce. We are mainly a group of geo-nerds after all, even the modellers and developers. Bragging rights went to Ben and Alison who have visited over 200 global cities each!
With a combined effort spanning 822 cities visited for work, we've covered most countries and continents but at just 23% we've got a lot more cities to explore. With new clients in different markets we are looking forward to doing just that.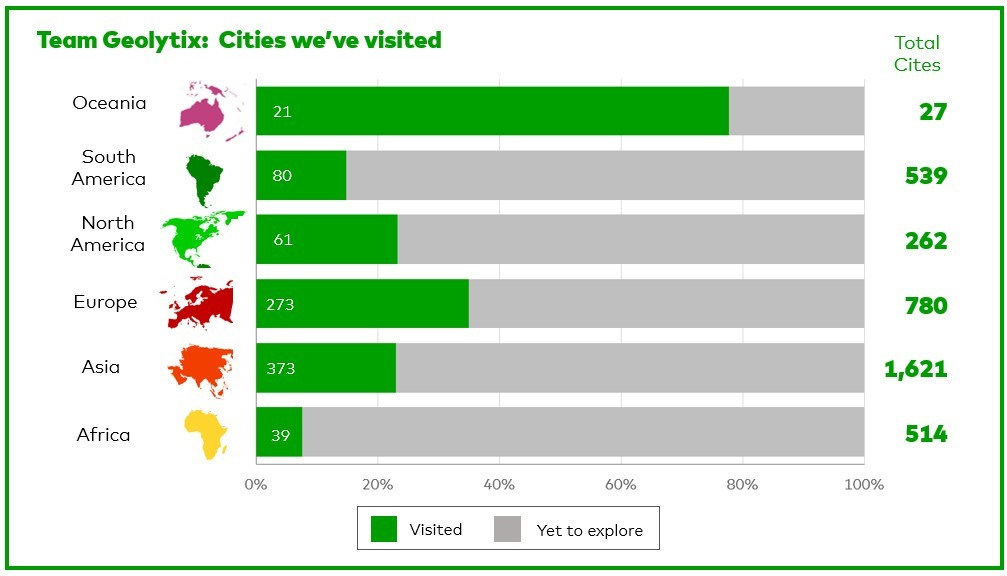 So if you want to chat India with Alison, China with Coco, Malaysia with Ben, Japan with Luke, or pop into our latest office in Melbourne just drop info@geolytix.com a line and there is sure to be someone keen to swap stories of their travels (and network planning too if you want).
Lisa Taylor, Director of Product at GEOLYTIX
Title Image: Photo by Subhash Nusetti on Unsplash