Top 10 MAPP features
To celebrate 10 years of Geolytix, we couldn't forget MAPP. As MAPP isn't 10 years old yet, we thought we would celebrate our top 10 features instead...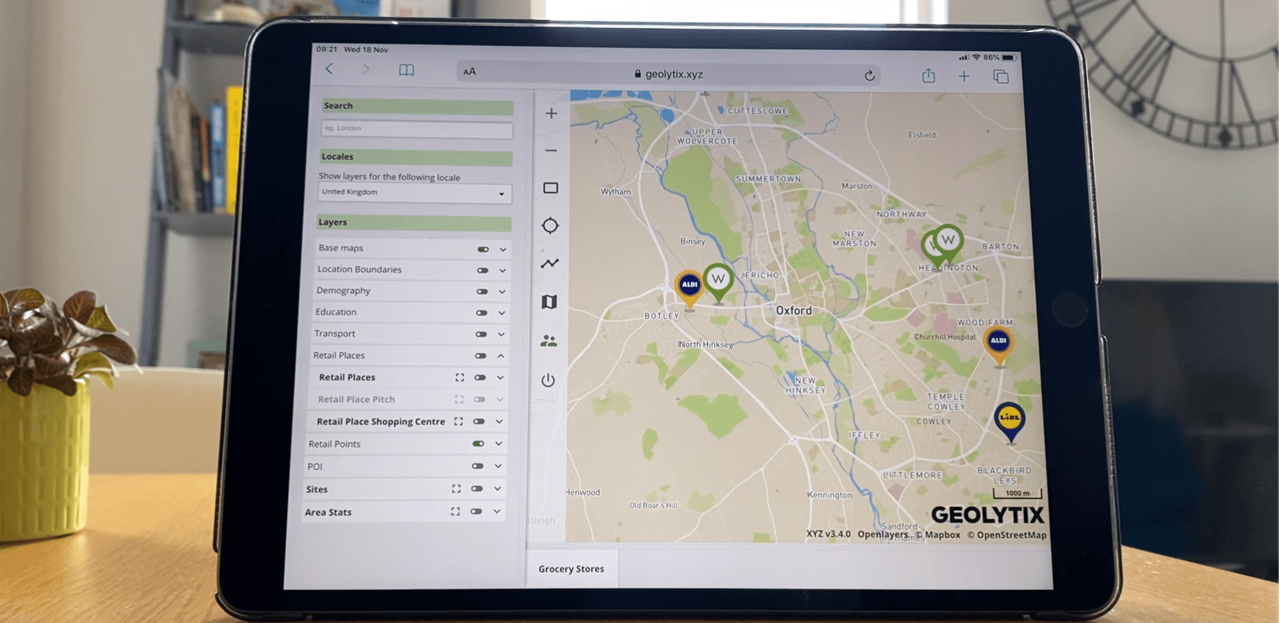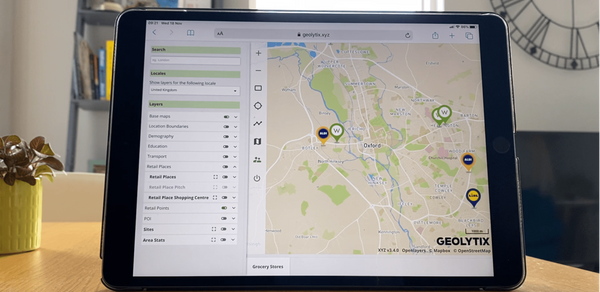 Whilst Geolytix MAPP might not have been around quite as long as GEOLYTIX itself, it's certainly come a long way since its initial build back in 2016 (when we had one client).
I've loved helping to shape its growth and see more and more customers use it and reap its benefits.
It's crazy to think now that back in the early days, we were almost too scared to get into an already-overcrowded online mapping market. And I must admit, I too was slightly sceptical. But, as Christoph said recently, we haven't developed 'yet another WebGIS'.
MAPP is so much more. MAPP can run drivetimes and return population statistics within seconds, MAPP can find you your next store location and estimate its potential sales, MAPP can generate you an interactive appraisal report with two clicks of a button, quite simply, MAPP works.
Over the years I've had the not-so-enviable task of demoing MAPP live to prospective customers. These demos are often make or break as to whether the client buys into the solution or not, which - when absolutely nothing you show is pre-canned - can be a little nerve-racking. But, and I have probably jinxed myself now, the technology has never failed me (thank you team!).
With the big 10 year anniversary upon us, I thought I'd jot down 10 of my favourite features in mapp (it was quite difficult to choose).
Filter feature - use this functionality to apply criteria to data on the map (geographical boundaries or points or both!) and watch the map update with your results. For example, you can apply a filter to show you all markets with a population greater than 80,000 with at least 2 Waitrose or M&S stores, but 0 Aldi stores (you'll be left with Woking, Fleet & Chatham in case you're interested). Very quickly you can manipulate the map to show you locations which meet any given criteria, immediately highlighting potential opportunities for expansion
Catchment statistics - click anywhere on the map to generate a radial, drive or walk-time catchment and 'pull up' demographic profiles and competition counts instantly
Potential sites layer - add a marker anywhere on the map and produce an appraisal report helping you to understand whether it could be worthy of investment or not, before going out to assess the site in the field
CSV export - export any data view to a csv format, so that you can do your own analysis of the data, or share it with others
Geometry editing - move nodes, add nodes and delete nodes for any territory or catchment. 'Snap' to other boundaries to ensure you don't have any gaps between territories
Geojson import - temporarily display any geojson file on the map (points or boundaries), click on an object to see information about it then simply click 'refresh' to remove it from the map entirely
Drive duration - click two (or more) points on the map and immediately see the distance and drive time duration between them
User roles - set up user roles to restrict access to particular layers and/or geographies. Hide sensitive information from 'Lite' users, whilst allowing 'Super' users to view everything. E.g. let the Mexico team only see data for Mexico, but allow the Head of Global Real Estate to see data for all countries
Photo import - whilst out in the field, use MAPP to detect your current location, then import any photo/s of your stores (or competitors) straight away. Photos are saved and can be viewed any time you revisit the point on the map
Zoom to feature from a data view - when looking at a table in a data view, simply click on a location and the map will navigate to that location, saving you time searching and making it much more efficient to whizz around the map
We're constantly building new features and adding to our catalogue. In fact, just last week we built a declutter tool, to make navigating the layer panel and accessing the legend and stylising options much more user friendly.
If you have a suggestion for a new feature or would like to hear more about what we have already, please drop me an email at jasmin.fitzpatrick@geolytix. I'll even give you a live demo if you like...and pray that technology is kind to me that day.
Jasmin Fitzpatrick, MAPP Product Owner at Geolytix
MAPP is really easy & simple to use, if you would like to start with the basics, please see the video below: