Physical Retailing Post Epidemic: Standing on a New Crossroad
COVID-19, more commonly known as Coronavirus, is a global epidemic potentially heading towards becoming a pandemic. It is having an effect on retailing; Geolytix China have looked at the impacts on their country's retail sector.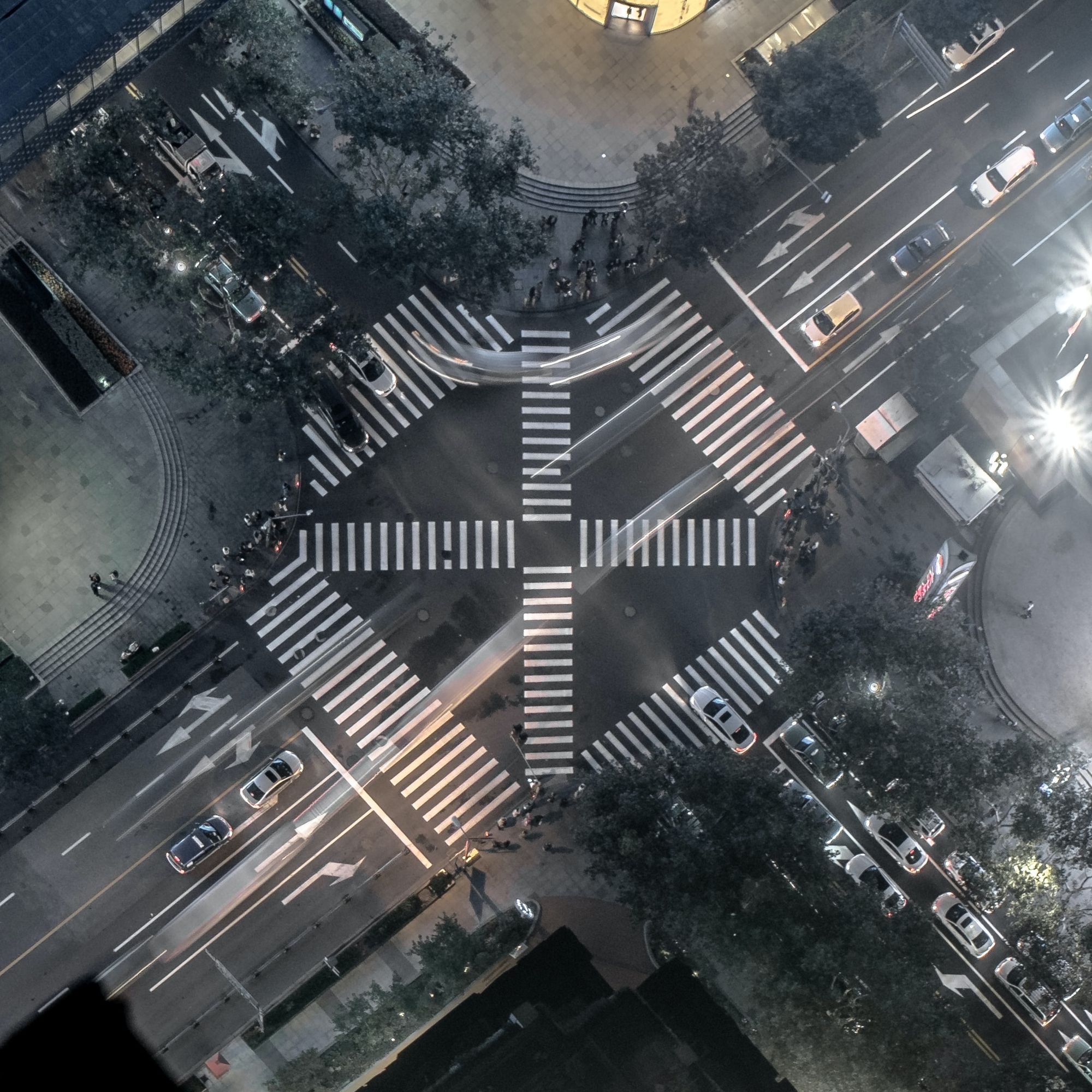 An Explosion of Online Lifestyle
Due to the impact of COVID-19, most Chinese people have been staying at home for more than three weeks. This is a normal working afternoon at the CBD in Guangzhou, China. It was neat & beautiful as usual, well-ordered, but it seemed so empty, and much quieter.
At the same time on the other side of the city, two more self-check-out points opened in the neighborhood supermarket, but there were still long queues.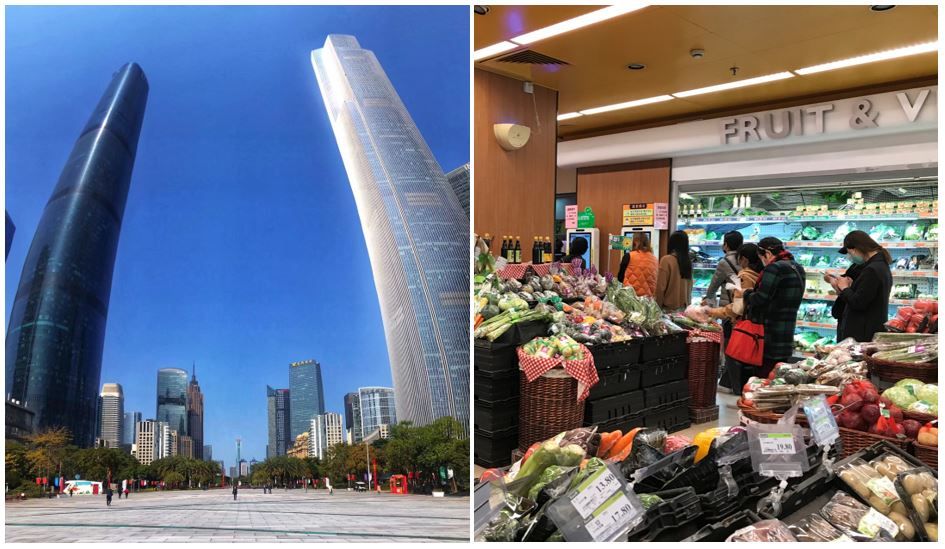 Supermarkets must have been the busiest and most lively public place over the past three weeks in China. To avoid being infected by the virus, staying away from public places has proved to be the best solution. However, food acquisition, as a life necessity, has beaten the panic toward infection risk. During this special period, supermarkets have well addressed people's daily needs. It has also functioned as a comfort for any depressed and anxious people after a prolonged time of staying at home.
Traditional supermarkets have struggled over the past few years, due to the disruption from online shopping and an increase in people dining out and using food delivery. Given the epidemic situation with restaurant closures, logistics slowing down and an under-serving online grocery offer, greater reliance has resumed on supermarkets. They've suddenly become so busy, that because of insufficient manpower, Hema supermarket (Freshippo) even developed a new model of "shared economy" – sharing staff among restaurants.
The biggest beneficiary seem to be the online fresh produce and grocery platforms. The surging customer base was totally unexpected three weeks ago. Even some "old-fashioned" grandmas and grandpas have become new fans of shopping online. New temporary delivery points have become a special sight at the gates of many neighbourhoods.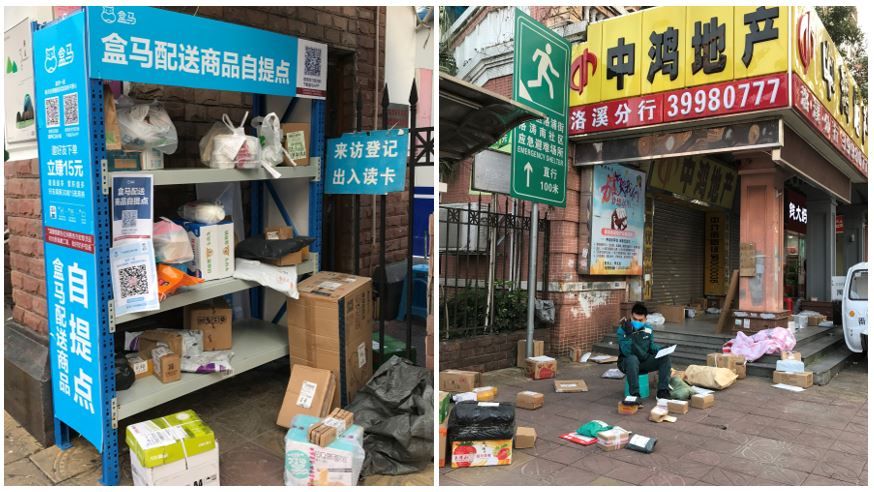 "Necessity is the mother of invention." In a way, necessity during this epidemic triggered the explosion of a new lifestyle: Online shopping, entertainment, education, medical service and cloud work platforms  have all become vital parts of our daily life.
A New Crossroad Facing Physical Retailing
In this context of "online lifestyle", we want to dig into such questions as:
Will this trend of "consumption shifting online" in the past few weeks continue in the long term?
If yes, what then, makes physical retailing valuable?
In 2019, the online retail sales of consumer goods in China reached 8.5 trillion RMB, accounting for 20.7% of the total retail sales. With expanded user groups "born" in this epidemic to continue their contribution, undoubtedly this figure will climb to a new high in 2020.
In fact, this is a not a new trend to retailers in China. For many retail brands, investments into online have long been in full swing. Meanwhile, online business channels are also diversifying: Traditional e-commerce platforms such as Taobao, Tmall and JD.com are facing increasing challenges from new platforms such as WeChat Mini Programs, Tiktok KOL Live Marketing etc. Omni-channel retailing is becoming more and more complicated.
However, it doesn't mean that physical retail venues are falling out of the game. Thanks to mobile payments and immediate delivery, a "delayed transaction" could happen anytime and anywhere after a consumer's store visit. Physical stores are likely to turn the "offline traffic" into potential online shoppers. They may not purchase during store visit, but they could always buy from the WeChat mini-program or other online channel anytime anywhere later. In some sense, it is a "traffic generator" for online sales.
Since Jack Ma, founder of Alibaba, developed the concept of "new retail" and launched Hema Supermarket (Freshippo) at the end of 2016, more and more traditional e-retailers entered the "offline" battle ground. Among them, there are JD.com, Lifeease.com, Three Squirrels, Perfect Diary, Inman fashion etc. Benefiting from the data and experiences accumulated through previous online operation, their offline expansion easily outraced their peers, and proved to be more efficient. On the other hand, through "adding WeChat friends" from offline stores and interacting with them, they've acquired new customers and more online transactions. According to data presented by Perfect Diary, 65% of their new customers are from offline stores.
Therefore, the focus of retailers' online competition today is no longer how many e-channels you operate in, but how efficient is your omni-channel campaign? Have you successfully achieved data interactions of online/offline channels, and transferred them into sales transactions?
On the other hand, it has been proven that the passion for physical shopping and an entertaining environment will never be diminished because of the impact from online consumption. After more than three weeks of "quarantine" at home, Chinese consumers have grown an even deeper feeling and understanding about their profound demand on "space with various functions", "offline social interaction", and "physical, situational experiences".
A recent online survey by People's Daily presented some interesting results about "What do you mostly want to do after the epidemic?": More than 100 million people participated in this survey, sharing these common answers: "get out to public spaces, watching people come and go", "get-together with friends", "go travelling", "outdoor sports". Other behavior data shows that on 20th Feb, Hangzhou Tower shopping center witnessed a sales break-through to 11 million RMB within 5 hours of re-opening!
An imminent call for omni-channel network integration
The campaign of traditional e-retailers going offline has suggested how important it is to have the leverage of offline outlets. The most typical cases are Hema Supermarket (Freshippo) and Luckin Coffee, who require consumers to place orders and payments through their dedicated mobile app. In this way, they've successfully created a membership ecosystem and accumulated data covering both online and offline: location data, consumer profile, and behavior data successfully linked up.
Obviously, it is unrealistic to ask the consumers to install endless apps. Nevertheless, when a retailer is selecting an online platform, it is worth checking: what kind of "data return" could I get?
In the short to medium term, some shopping malls may suffer from rent drops and tight cashflow. To retailers, a tenant market might be on the horizon. But more importantly, this is also a key point to review and layout an integrated omni-channel network plan!
To shopping centres, this might be the worst of times, and the best of times. In addition to further effort on "looking attractive, optimizing experiences, creating freshness and differentiation", a very important subject for shopping centers is to think about how to provide more value to tenants, by online/offline integration. In fact, some front-runners in this industry have invested significant resources on relevant technology a long time ago, and this has proved to be unexpectedly fruitful.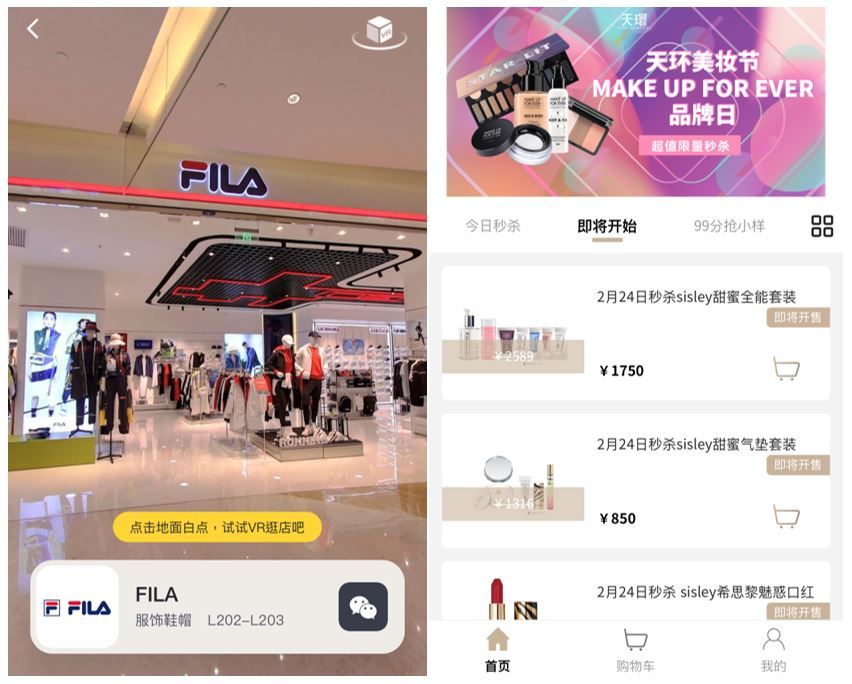 疫情引发的实体零售新课题
COVID-19,又曰新型冠状病毒,似乎正成为引发全球恐慌的流行疫症。中长期来看,它对零售业会带来怎样的影响? 请看来自Geolytix中国的前沿分析。
线上生活大爆发
2020年2月17日。因为新冠疫情,大部分中国人已自行在家隔离三周有余。这是周一的下午。广州珠江新城CBD。本该人来人往、忙中有序的城市中心此刻却格外空荡冷清。
与此同时,在城市的另一边,社区超市里新增了两个自助收银台,却仍然排着长队。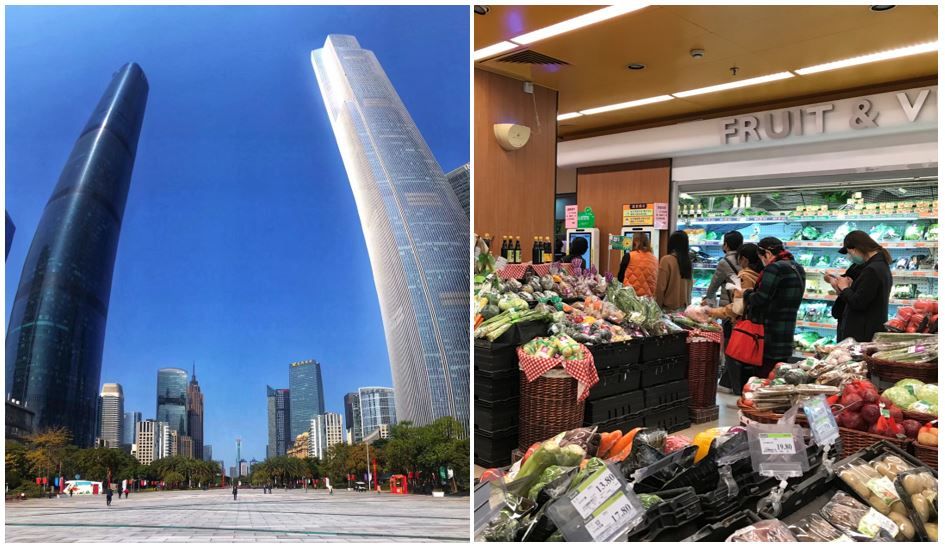 超市大概是三周以来整个中国最热闹的公共场所了。其他公共场所,人们能避则避;但买菜做饭,却是"刚需"。社区超市解决了大家最基本的饮食需求,也让在家郁闷焦虑的人们有了一个出口。
过去几年受到网购冲击,以及人们外出就餐和叫外卖的频次增多,超市变得门庭冷落。然而受到疫情影响,餐馆停业、网购物流配送变慢,超市迎来了命运的反转;甚至因为人手不够,盒马鲜生超市还开发出与停业餐馆"共享员工"的创新用工模式。
最火的还是要属生鲜电商了。一些原本对网购不感兴趣的大爷大妈们,这些天也通过年轻一辈手把手的培训,成为了上网买菜的"新鲜血液"。在很多小区的大门口,新增的临时外卖配送点成为一道特殊的风景线。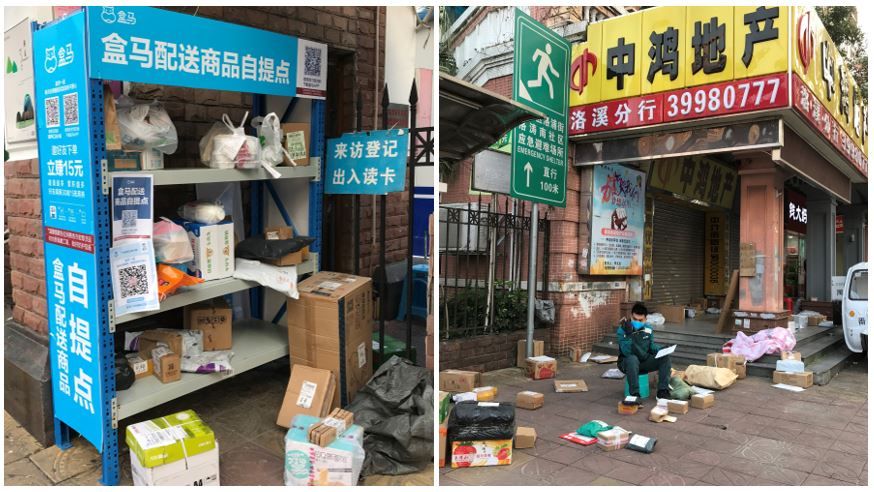 "需求是发明的最大动力"。疫情之下的各种需求催生了"在线生活与工作"的大爆发。某种程度上,这场疫情成为颠覆传统的直接推手:在线购物、娱乐、教育、医疗、云工作平台,几乎在三周之间承载了中国人的主流生活方式。
实体零售新课题
在"线上生活"的大背景下,我们想要聚焦和反思这样的问题:
过去几周消费大量转移线上的趋势,是否会长期持续?
如果会,购物中心和实体零售店们还有怎样的价值可挖掘?
数据显示:2019年中国实物商品网上零售额85239亿元,占社会消费品零售总额的比重已达到20.7%。毫无疑问,这个数字在2020年将再创新高。疫情期间培养出来的网购新用户以及用户习惯,将继续扩大线上消费的阵营。
实际上,中国零售商们对于网购大趋势洞察已久,其线上布局和投入早就如火如荼。线上渠道本身也已变得复杂和多元化:传统电商平台如淘宝天猫、京东们不断面临来自微商城、小程序、抖音网红直播等新平台的分流。多触点营销已成为零售营运的不二法则。
可以随时随地通过各种渠道发生的"移动支付"和"即时配送"为人们带来了各种便利,同时也让人错觉实体商业正在失去市场。但事实上,在线上零售日益拥挤、成本不断走高的今天,实体商业反而逐渐成为更重要且相对容易把控和追踪的"导流"工具。
自2016年底马云提出"新零售"概念、并开出盒马鲜生以来,越来越多的传统电商们开启了线下布局:京东、网易严选、三只松鼠、完美日记、茵曼时装…近年纷纷试水线下。由于之前的线上营运为它们积累了丰富的消费数据,其线下拓展表现也相对更为高效。与此同时,通过线下门店加微信等方式与顾客建立互动,线下客流更有机会对线上反哺。据美妆用品店完美日记公布的数据,他们的线下门店会覆盖65% 的新用户——这些用户之前从未在线上买过完美日记的产品。
因此,今天零售竞争的焦点已不再是谁拥有更丰富的线上渠道,而是谁的渠道更高效?谁能实现线上、线下多渠道的数据打通和相互导流?
另一方面,人们并不会因为有了网购而从此减少线下场景的消费需求。在家隔离3周或更久的中国消费者们,经过这场疫情,更深刻感知到人类对于不同功能空间切换、线下社会交往、以及不同场景体验的巨大需求。《人民日报》关于"疫情过后最想做什么"的在线调查结果非常有意思。超过1亿人参加了这场讨论。比较共通的答案分别是:"走出家门"、"朋友聚会"、"旅游"和"运动"。另一个有趣的数据显示:2月20日,杭州大厦恢复营业,五小时内,销售额就已突破1100万。
多渠道规划布局、线上线下数据打通"迫在眉睫
传统电商纷纷"下线"的行为已经验证了"线上线下两手都要抓"的重要性。最典型的案例是盒马鲜生和瑞幸咖啡,它们要求消费者通过专属的手机APP下单和支付,成功打造了跨越线上线下的会员生态系统和数据闭环:位置数据、用户画像、需求、行为等数据实现了精准对接;也为其迅速拓展店群规模提供了强大的数据支撑。
当然,如果所有的商场或零售商都要求消费者下载安装自家的APP是不现实的。但是在与线上平台对接的时候,零售商可能需要更多思考:我能得到怎样的"数据返回"?
中短期内,我们或许会看到部分购物中心方面承受降租、资金链紧张等一系列负面效应。另一方面,零售租户们可能会赢得更多的议价空间。但对于零售商们来说,眼下最重要的,还是整合多渠道网络规划布局,尽可能实现线上线下的数据打通。
同样,对于购物中心而言,未来除了 "提高商场颜值、深化体验、创造新鲜和差异化,同时积极拥抱线上"之外,如何进行线上线下数据打通,并为租户提供更多价值也将成为重要课题。事实证明,部分购物中心提早投资布局线上科技,已经在本次疫情中获益匪浅。