Ready, set, 'GetGo'
Last week Tesco opened its first checkout-free store, 'GetGo' in High Holborn. We couldn't pass up the opportunity for a site visit!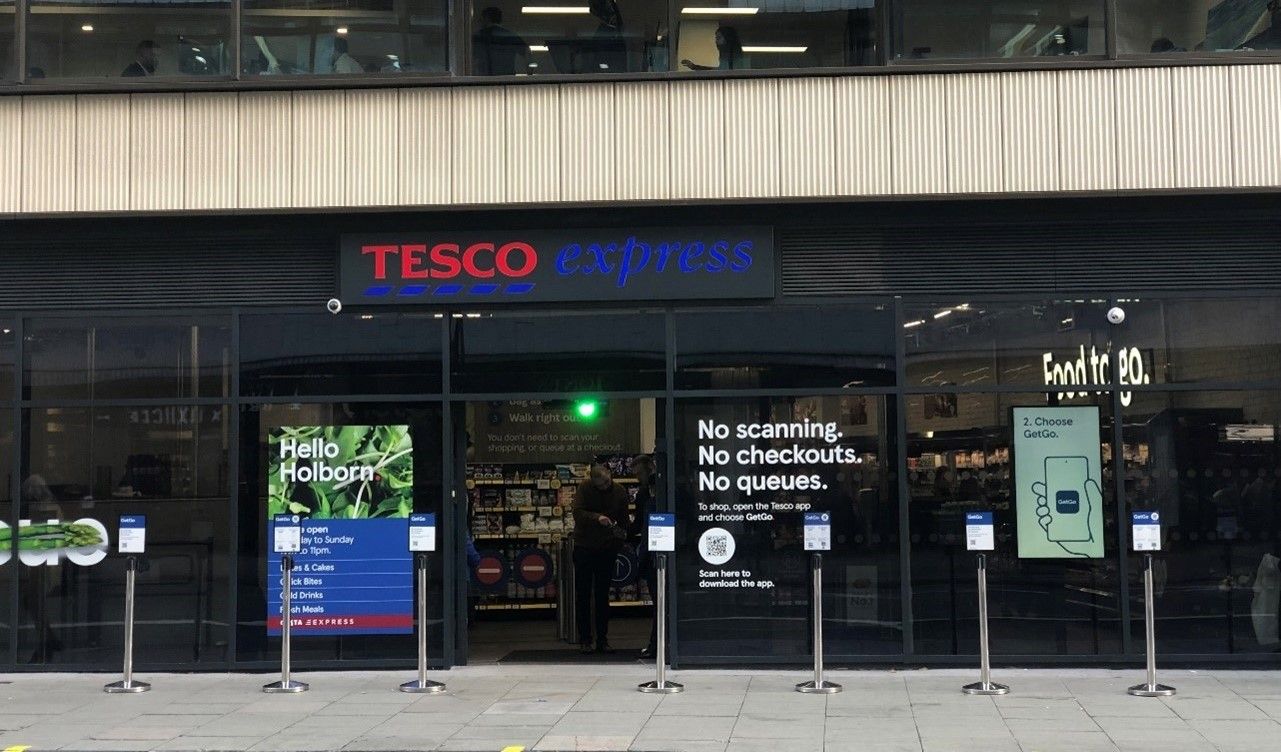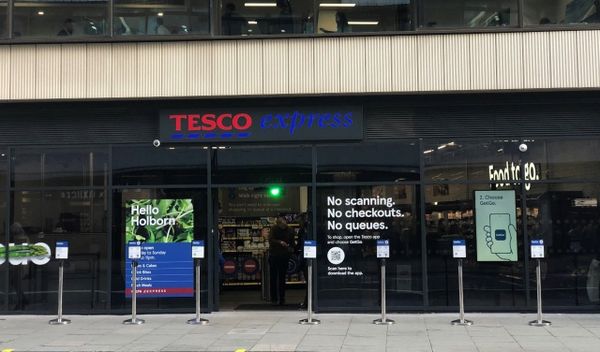 I would say I'm very much stuck in my ways when it comes to my grocery shopping – that being your average weekly online food delivery. So, needless to say, this new concept of walking into a grocery store, picking up some items and then simply walking back out again (with the payment all being dealt with automatically through an app), felt a bit science-fiction to me. However, without a Stormtrooper in sight, Tesco's new 'GetGo' store offered a seamless shopping experience.
The concept is similar to the 'Amazon Go' format, which launched in the UK earlier this year. Outside the store, staff are on hand to help you get set up on the 'Tesco.com' app – however, if staff are preoccupied, strategically placed QR codes and in-app instructions will allow you to get set up in no time. Upon entering, you are greeted with a gate prompting you to scan a QR code provided by the app – an experience that reminded me of passing through the security gates at an airport. Then, thanks to cameras and weight sensors which track your 'basket' online, you are free to shop to your hearts content, without the need to queue, scan or hear "unexpected item in bagging area".
Want to swap that apple for a chocolate bar? No problem – the technology will track any changes you make to your shop. Moments after sheepishly exiting the store half expecting security to come tap you on the shoulder, you should receive an email receipt and an app notification detailing what you have bought and how much you have been charged.
The layout of this store was in line with your average 'on the move' Express store, focusing on lunch and impulse. With the new technology and the well-thought-out layout, customers are able to grab their meal deals within minutes. Initially, I was worried the cameras would feel intrusive, however, they are mounted high on the ceiling, meaning they're hardly noticeable.
Unlike other Express stores, there is a restricted area for BWS and Tobacco which has a separate exit allowing customers ID's to be checked before leaving. Although adding an extra element of faff in trying to find your ID, this is a cleverly planned way to ensure these restricted items do not fall into the hands of an under-aged customer.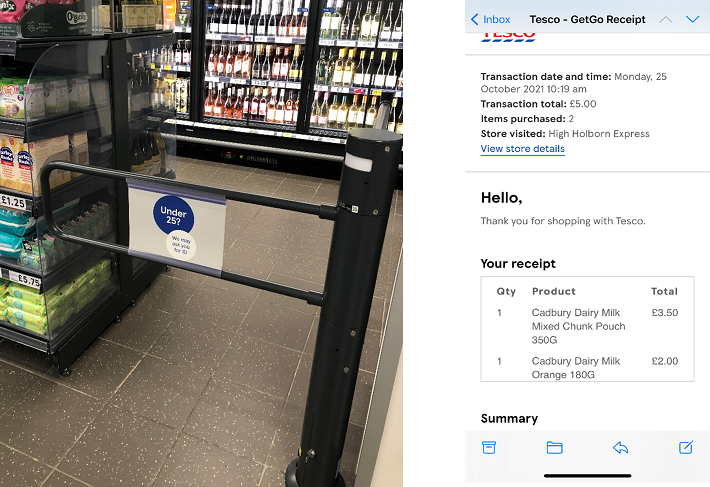 The Express, located in central London, was previously selected in early 2020 to become the first cashless store outside of Tesco Head Office. The 2020 initiative was aimed at those shoppers in a hurry and there is no doubt that the new checkout-free technology will continue to appeal to those specific customers. The location is spot on for such a trial, with the immediate catchment consisting of over 25,000, primarily young, working cosmopolitans who will greatly appreciate the eliminated checkout and queuing times.
This technology provides Tesco with a point of difference in a competitive landscape where the immediate competition does not currently have such an offer. That said, Sainsbury's Holborn Circus Local, just under 0.3km east of GetGo, unsuccessfully trialled a similar technology in 2019. At the time, many customers did not take to the new way of shopping, with many still opting for the customer service desk to pay for items. So, this poses the question – are customers now ready for such a change?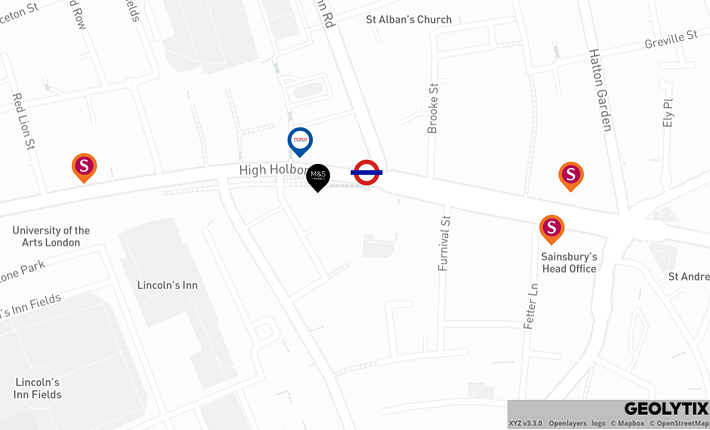 It's safe to say, a lot has changed in our lives over the 18 months, from daily commutes to the way in which we think about hygiene and interaction. A checkout-free store allows for a 'low touch transaction' – a factor that has become important in retail post pandemic. It also reduces the number of customer-facing staff, allowing them more time to replenish and clean shelves, both of which should improve the shopping experience.
However, this comes at a cost – a decline in human interaction – something that has been absent from so many of our lives over the past 18 months. Even a few years back, the introduction of self-serve checkouts was found to impact the wellbeing of older shoppers making them feel 'miserable' and 'lonely'. Although the older generation have begun to embrace online shopping, with 65% of over 65's having shopped online over the past year, over two million people aged over 75 still feel digitally excluded. This could mean that the more retail is automated, and the decreased human contact that comes with it, the more we risk isolating the older shopper.
This is where location planning becomes crucial. These checkout-free stores were designed with the convenience shopper in mind. Hence, for the time being, these stores should almost exclusively be targeted at urban, worker locations (like GetGo)– where customers typically have smaller baskets and less time to interact. This technology may be the future, but for the time being these stores may not fare so well in neighbourhood locations – where basket sizes are typically larger, interaction with technology may be lower, and customers are more likely to be seeking a personal experience.
The potential challenges that come with checkout-free stores do not seem to phase UK retailers. With Aldi set to launch their first checkout-free store in Greenwich later this year and Morrisons currently testing the technology at their headquarters it feels as if the shift towards this technology is inevitable. It will be interesting to see how shoppers respond to this change and the customer will play a key role in determining whether this technology really is the future of retail. I'm not quite convinced that we will have a future without a checkout in sight, but only time will tell.
Rachel Wyles, Associate at Geolytix