The Wimbledon Effect
Wimbledon was back this year, after taking a hiatus in 2020 due to the pandemic - the first time the tournament hasn't been held since the Second World War. This year we could appreciate 'The Wimbeldon Effect' from another aspect - the boost in activity levels.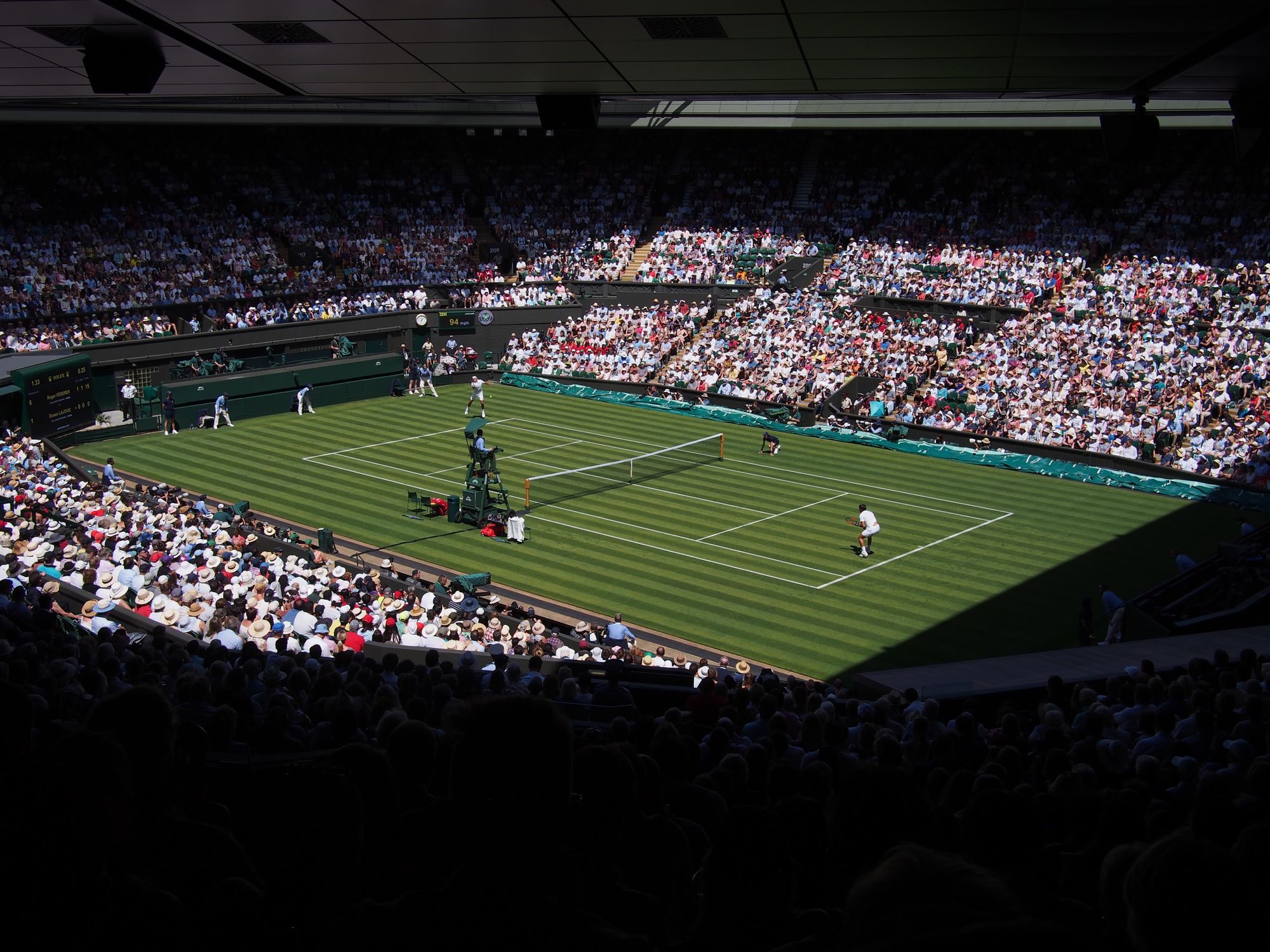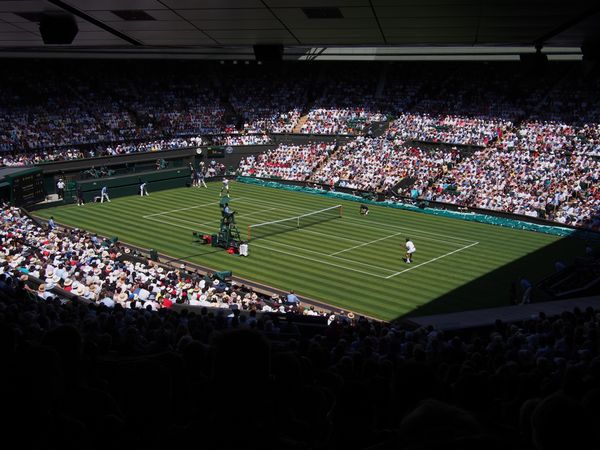 When I was a kid, the 'Wimbledon Effect' meant suddenly having to wait hours for a tennis court to become free in the local park, as the nation's tennis enthusiasts dusted off their rackets, donned their whites and headed out to emulate Steffi Graf and Pete Sampras on municipal concrete.  In retail, it meant stocking up for the extra demand for Pimm's, strawberries & cream, those quintessentially British luxuries that are the perfect accompaniment to an afternoon watching the action on Centre Court.  Apparently, the Wimbledon effect is also an analogy for the way the City of London has historically attracted top financial service companies and talent from around the world despite having relatively few home-grown champions.
But now I have stumbled across another Wimbledon Effect: the boost in activity levels that Wimbledon Village receives for the weeks surrounding the tournament. Wimbledon Village is a classified as an Urban Centre in the GEOLYTIX Retail Place data set, and it is on the classier side of our classy / brassy index when compared to Wimbledon 'proper', with the likes of Hobbs, Reiss and Space NK having stores there.  It is also one of our Food & Beverage Hubs, with 12 pubs, clubs & restaurants including a branch of the Ivy, and it is a mere 10 minutes' walk from the famous All England Club. I was in Wimbledon Village on the 23rd of June this year, the week that women's qualifying started, and there was a definite buzz about the place with some impressive tennis-themed shop window dressings.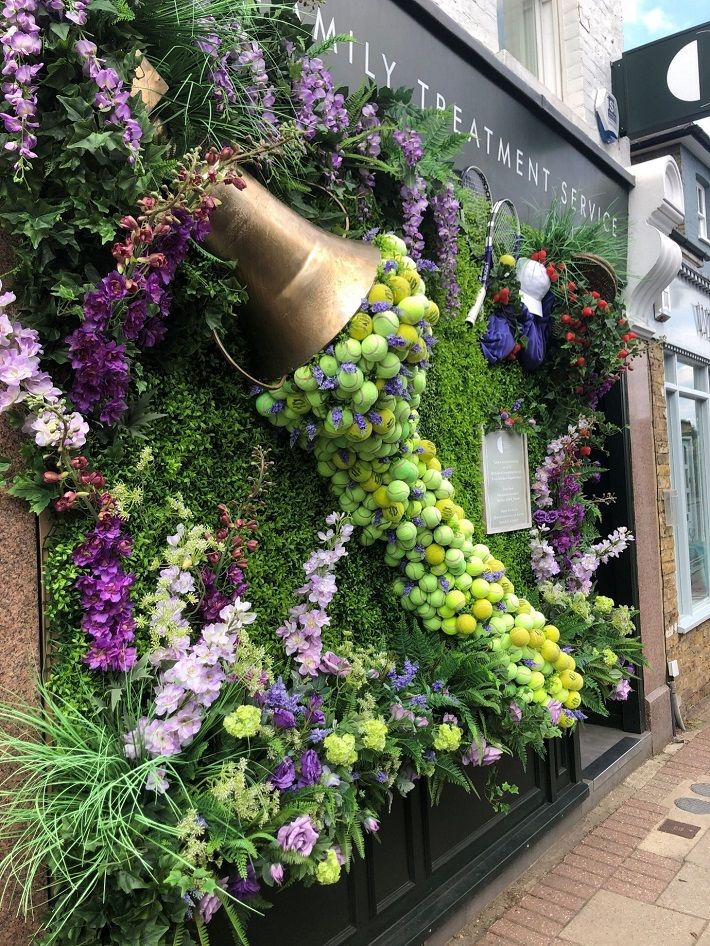 With the GEOLYTIX Retail Recovery Index (RRI) we can see and measure this Wimbledon Effect. The RRI uses human mobility data to track changes in activity levels across more than 6000 retail places across the UK, benchmarked against pre-Covid levels. We can see in the chart below that whilst Wimbledon Village was lagging the London average recovery rate up until the end of May, it saw a big boost right from the beginning of June, two to three weeks before the tournament started. Activity levels then climbed even further, peaking at 45 percentage points higher than the London average in the week commencing 2nd July, as crowd capacity was increased in the build-up to the finals.  I imagine a fair few Pimm's were quaffed in the process.
Do get in touch if you think that GEOLYTIX Retail Places and Retail Recovery Rates could give you the advantage (or if you are a fan of terrible tennis puns).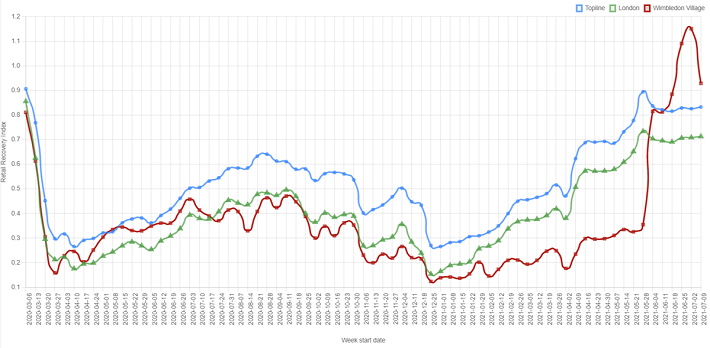 Alison Moriarty, Associate at Geolytix
Photo by Shep McAllister on Unsplash