Tiers and Tears
Since areas of the UK began entering local lockdowns in September, we have assembled these boundaries as a useful resource to track what is going on.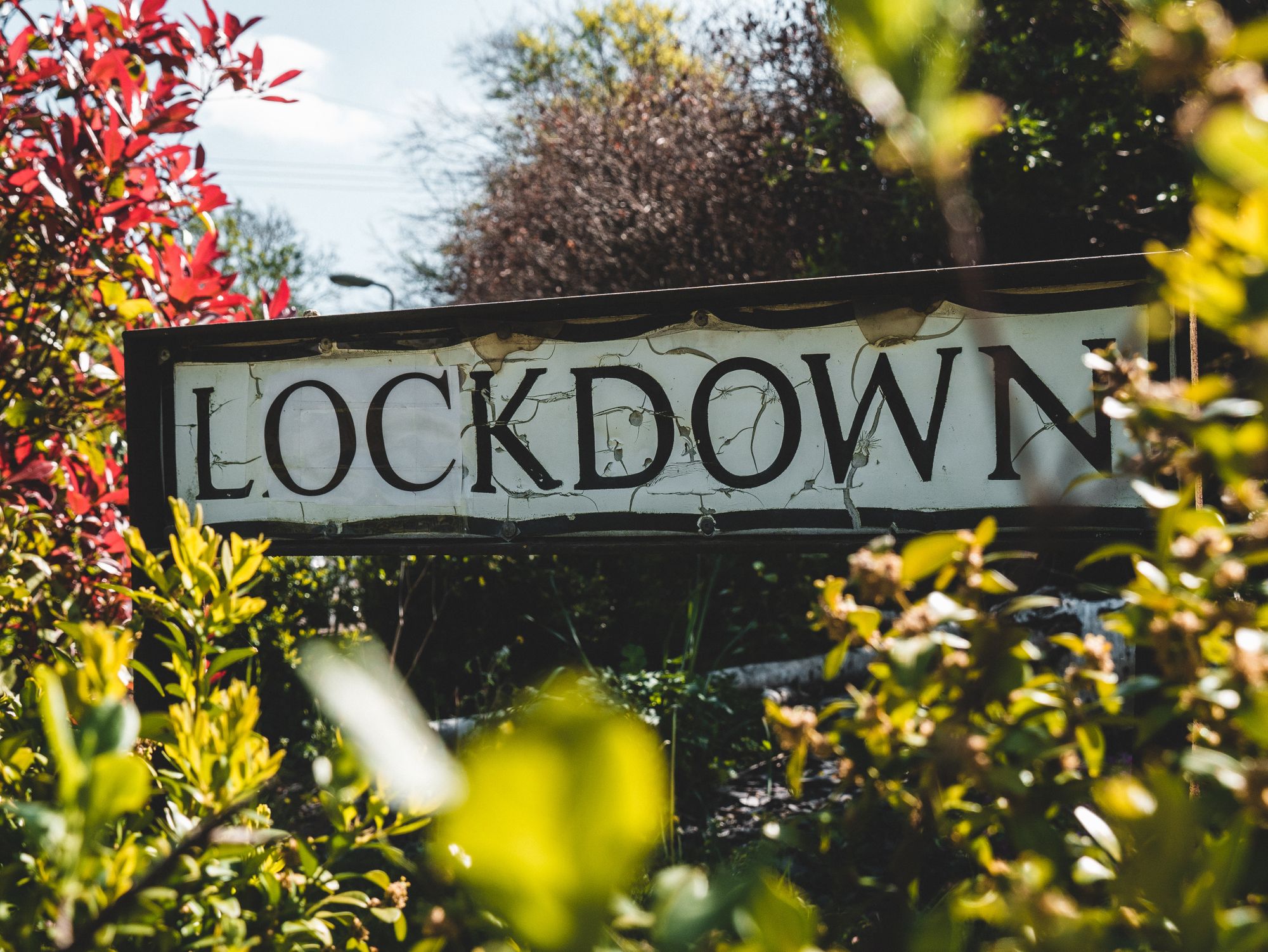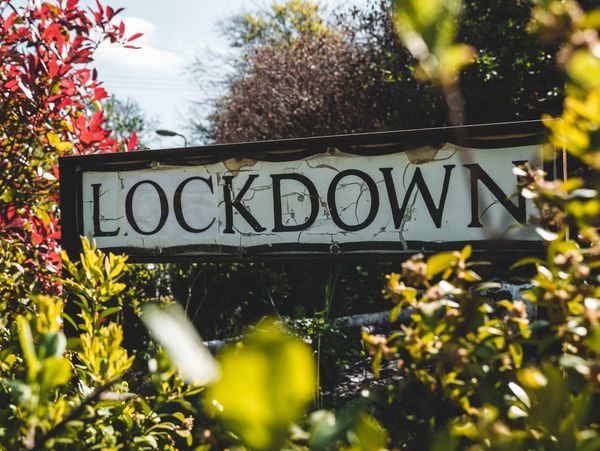 Following England's new COVID-19 alert tiers which came into place this month and local restrictions changing daily, we have created a spatial file to visualise these; we aim to update the shapefile regularly with any changes in tiers. Wales has now entered a national firebreak lockdown (from 6pm Friday 23 October until 12:01am Monday 9 November 2020). Northern Ireland announced a 4 week country-wide lockdown which started 16th October 2020. Scotland has local restrictions in some areas but will be introducing a 5 tier system to their councils from 2nd November.
Currently there are regulations that apply nationally alongside extra regulations that apply locally. The majority of England is currently in Tier 1, which is the medium alert level and has restrictions such as the "rule of six" and restaurants closing at 10pm. Tier 2 is the high alert level, which has increased restrictions including prohibiting households mixing in indoor settings. Tier 3 is the very high alert level with restrictions being further increased. There are restrictions and laws for each tier.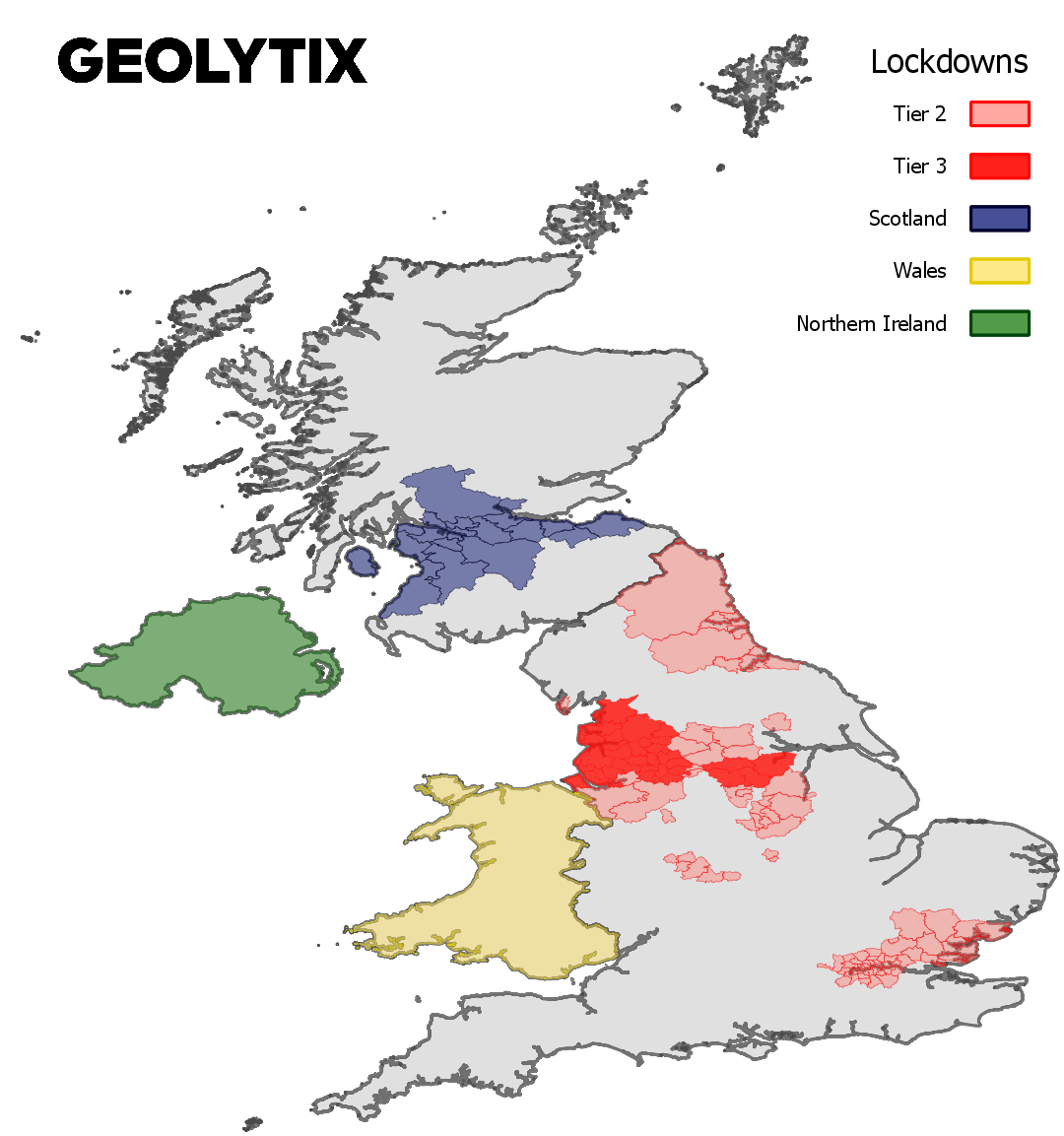 We have used our processed admin boundaries to release a shapefile which includes the boundaries, the admin level of the boundaries and the corresponding tiers. Among many other use cases, this data would be extremely beneficial for retailers that are wanting to highlight which tier each of their store locations fall into and assess the impacts that the different local restrictions might have on their business. There are lots of maps online but not so many with the spatial element which is why we think this would be a helpful open data release for many; you can download here.
You can also find out more about our Admin Boundaries data pack on our website. If you would like to know more, please get in contact.
Rebecca Mellor, Data Analyst Apprentice at GEOLYTIX
Photo by Matt Seymour on Unsplash