Minor confusion reigned in Japan the morning of the 19th July, as many people, referring to their calendars, wrongly thought the day to be a public holiday. In fact, the holiday had been moved to Thursday to adjoin a further holiday on Friday giving people a long weekend to coincide with the opening of the postponed 2020 Olympics.
To say the build up to these Olympics has been troubled is something of an understatement, and there is no small amount of vocal opposition to the Games. Coupled with blistering temperatures and the threat of heatstroke competing with the now familiar COVID foe, it is fair to say the sense of anticipation is muted at best.
But here we are. Personally, I might have downsized my expectations, but I am still looking forward to the Games. I love the longer running events (the Marathon will be held in the, marginally, cooler temperatures of Sapporo in the north) and I always enjoy becoming a temporary expert in the finer points of the weightlifting, dressage, or another random event!
Many of Geolytix's clients have had to do the same with their grand plans for brand activation opportunities being scaled way back in favour of more modest activities (if they are doing anything at all). In late 2019 and early 2020 we were busy building intricate models of how visitors and residents would navigate the city and interact with the event venues to support a range of creative initiatives from pop-up shops to free air-conditioned (and heavily branded) minibuses to shuttle people from subway stations to venues in the stifling heat. Sadly, these outputs have been moth-balled (and along with all the unsold half-price Tokyo 2020 merchandise in the shops) exists only as a reminder of what might have been.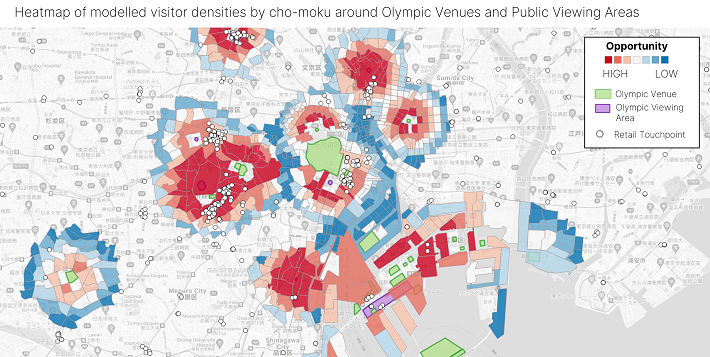 We have also been busy over the last year helping our clients with scenario planning, both Olympic related and more generally in Japan and across the region. Central to this has been leveraging mobility data in near real-time to help understand how the patterns of movement within cities is evolving as we navigate the pandemic, incorporating shifting channel preferences (offline to online) and increased working from home to use two prominent examples.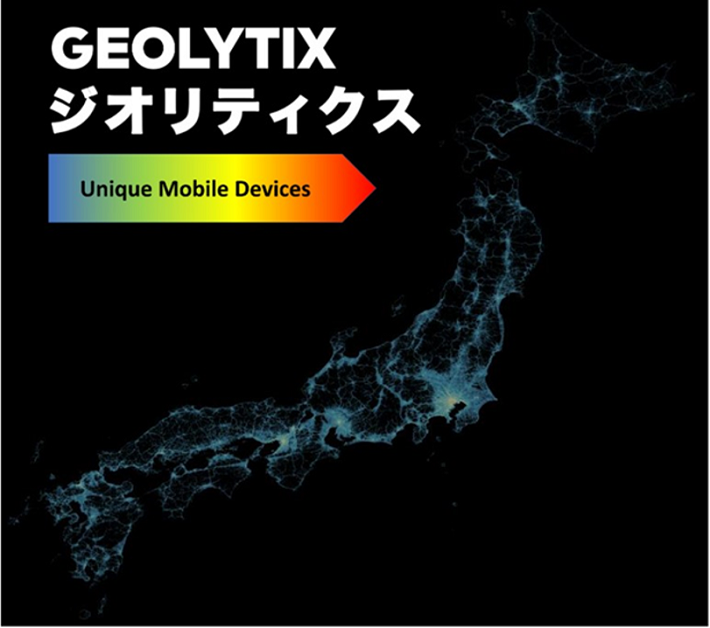 The Olympic scenarios that have materialised have been at the more pessimistic end of the scale (with no international visitors or even local spectators). Despite this we are planning to get behind the athletes who have worked so hard for the opportunity to compete on the Olympic stage, while also retaining a sense of hope that life will start to converge on something approaching normal over the coming months.
Luke Whittam, Business Development Director at Geolytix
Photo by Erik Zünder on Unsplash