Geolytix UK : Retail Place Boundaries
Geolytix Retail Places is the ultimate product for profiling, describing and modelling UK retail. The data set currently has 21,942 identified areas of retail reaching from City Centres to parades of 3 units. It continues to be a popular and established product since it's very first release in 2012.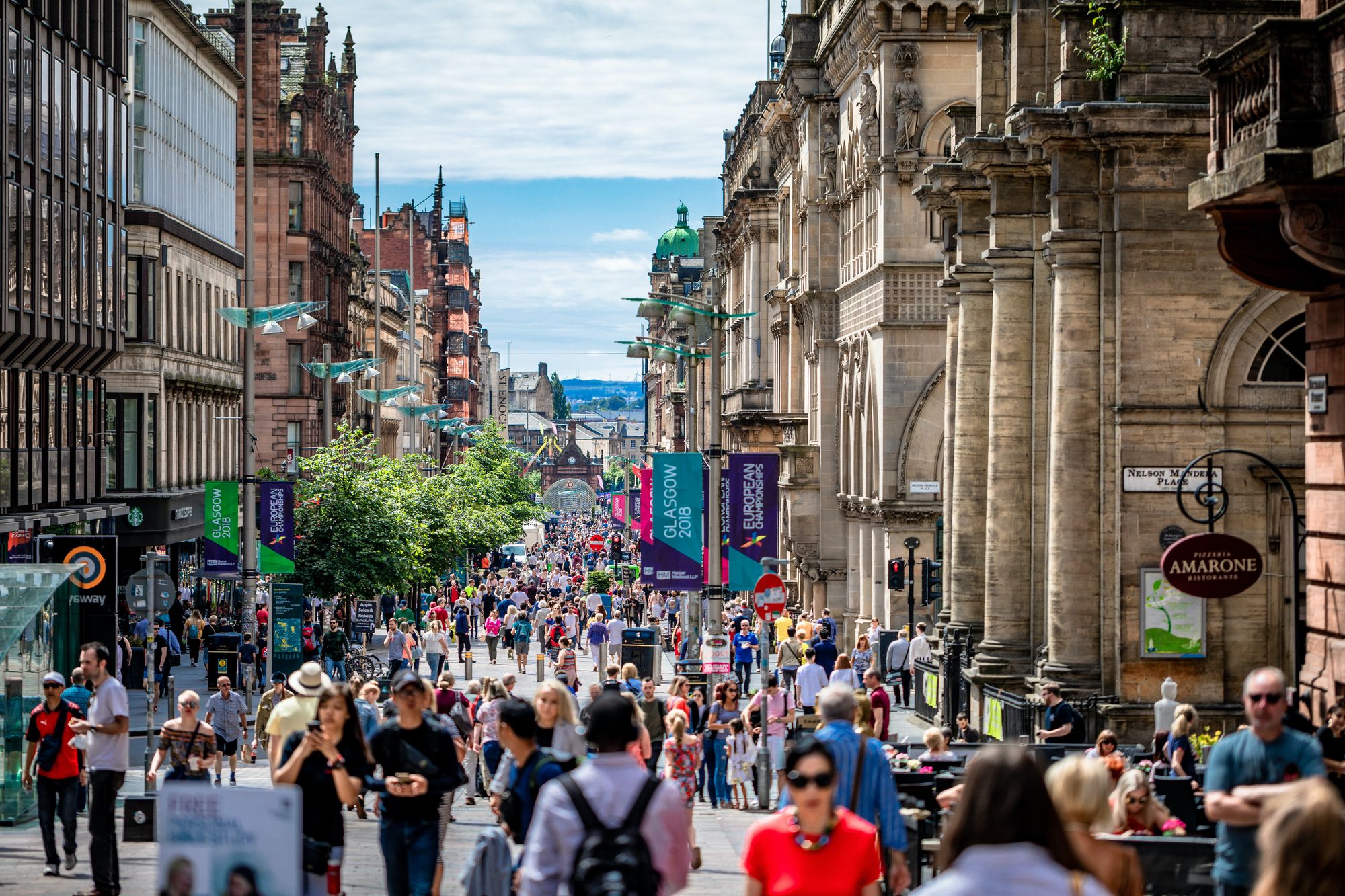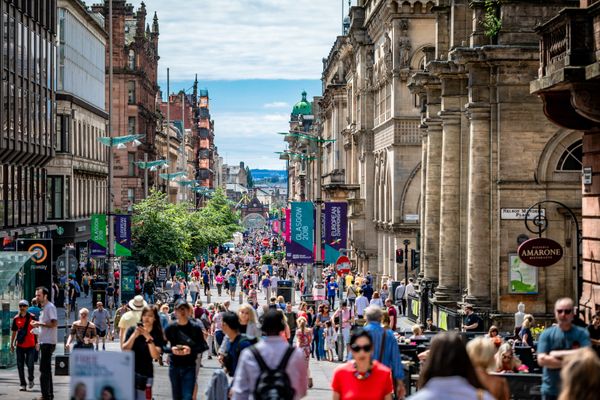 There are 13 different types of Retail Places. Parades are the most common in the UK currently with 13,808 boundaries, 61 city centres and 1,257 town centres, from larger town centres such as Chelmsford to smaller such as Grassington.

Each place is named, categorised and scored giving an accurate retail landscape to support decision making. These polygons and attributes make the data invaluable to clients whether they are looking to run opportunity scans or portfolio rationalisation, sales forecasting or town centre modelling and catchment creation. A wide range of sectors benefit from the insights using this product including Retail, Bookmakers, Investment Firms and Real Estate.
In addition to the Retail Place data set we also offer Retail Venues and Retail Pitch which can all be used complimentary to each other. Retail Venues are boundaries specifically defining the concentration of retail within a retail place such as a shopping centre or train station. For example Trinity Leeds is a shopping centre venue within Leeds retail place and Birmingham New Street within Birmingham.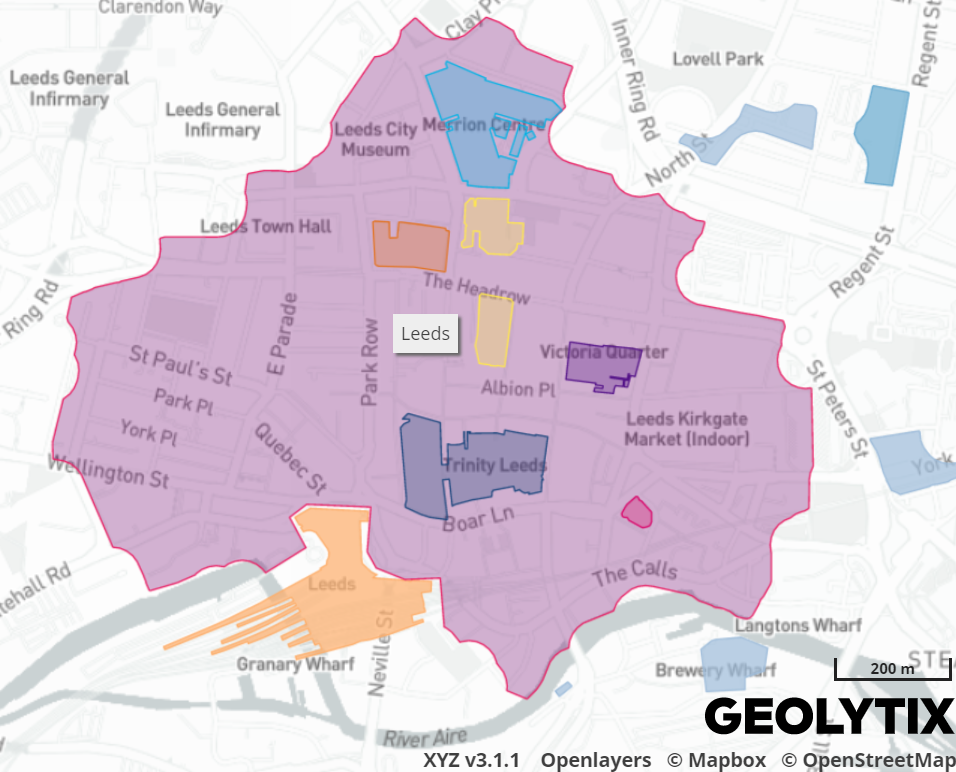 Although it is useful to identify large centres of continuous retail as one centre, it is also important to recognise that not every location within a centre is alike. Variations in the level of supply and in the strength of the retail provision mean that some areas within a centre will be able to attract a larger numbers of shoppers than others. Retail Pitch attempts to identify these hotspots and gaps by calculating the degree of local concentration of retailer attractiveness over a hex grid across the place.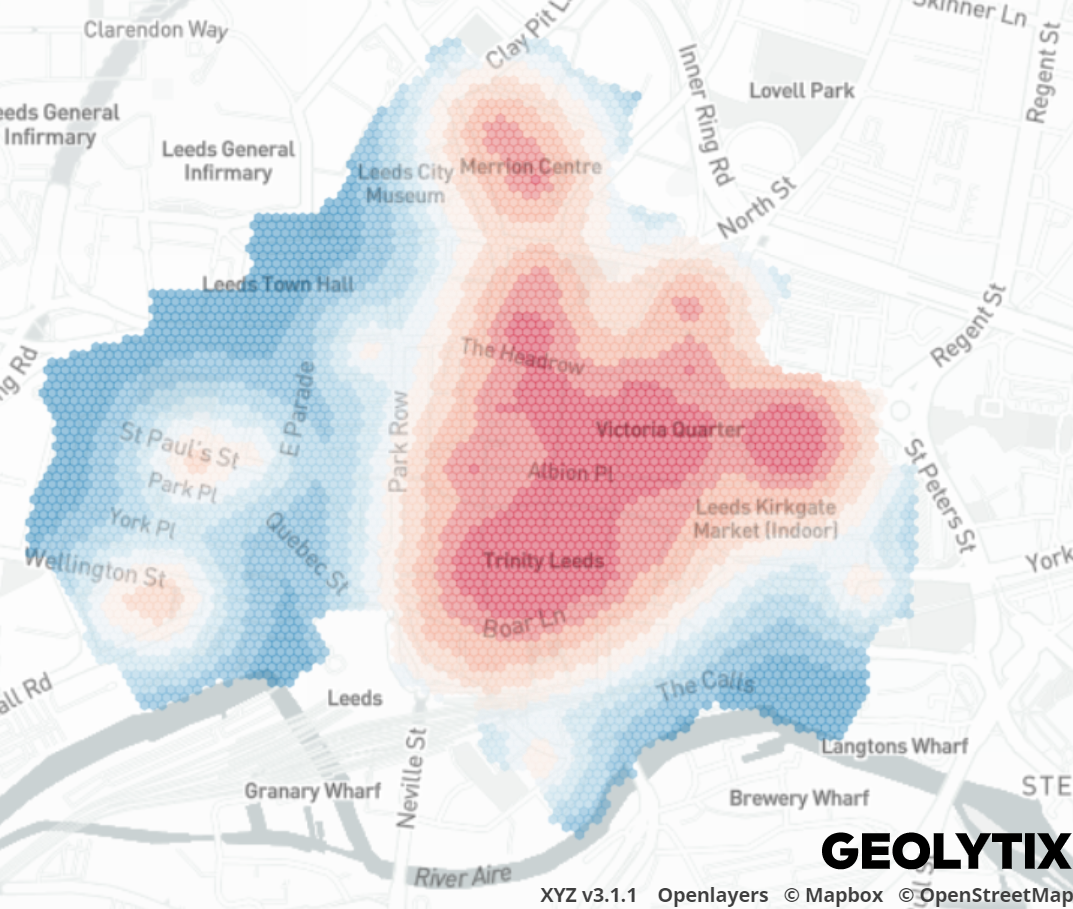 Updates to this data pack are released every 6 months and include completely new developments such as The Springs, a retail and leisure park in Leeds which opened in October 2018. This includes many popular food and fashion retailers including Nandos, Costa Coffee, JD Sports and River Island. Leisure outlets Pure Gym and Odeon Cinema have also opened. Last year the new Herten Triangle, Doncaster leisure park was added which opened in April 2019 with units including Burger King, Estabulo Brazilian Restaurant and TGI's. Extensions to current Retail Places are also captured, intu Lakeside Thurrock and Ashford Designer Outlet were both completed in November 2019. intu Lakeside now has a Nickelodeon Adventure entertainment centre with a variety of adventure zones and it's own food area and merchandise section. Ashford Design Outlet's extension involved adding Puma, Starbucks, Coach, Armani and Dr. Martens stores amongst many others.
If you would like to know more about licensing this data or any other data packs that GEOLYTIX have available please see our website or contact us.
Title Image: Thanks to Artur Kraft for sharing their work on Unsplash.