University Halls – are they designed with walking in mind?
Moving to university comes with a lot of big decisions, including which university halls of residence. MAPP can make this decision a little easier; read below to find out how...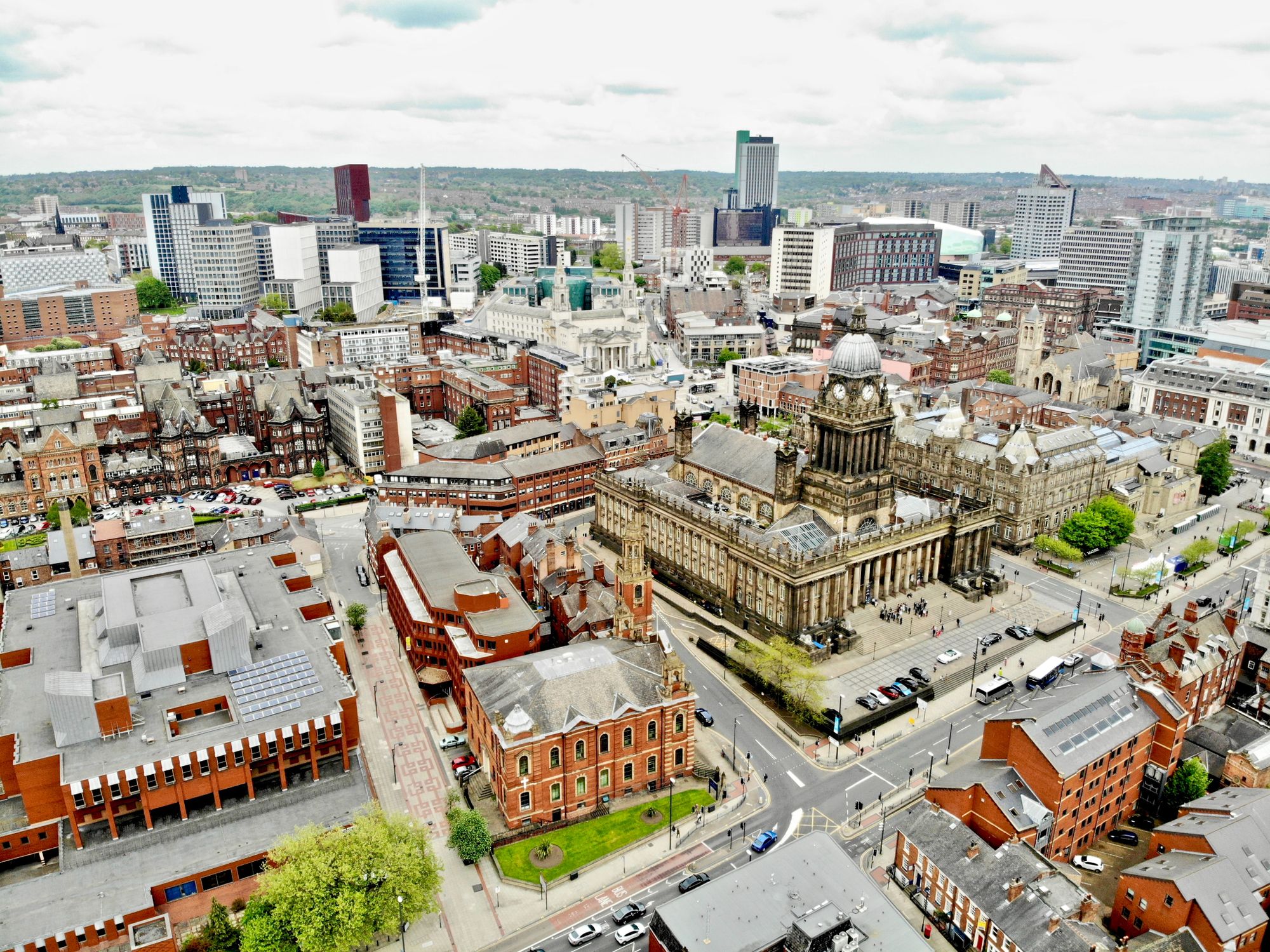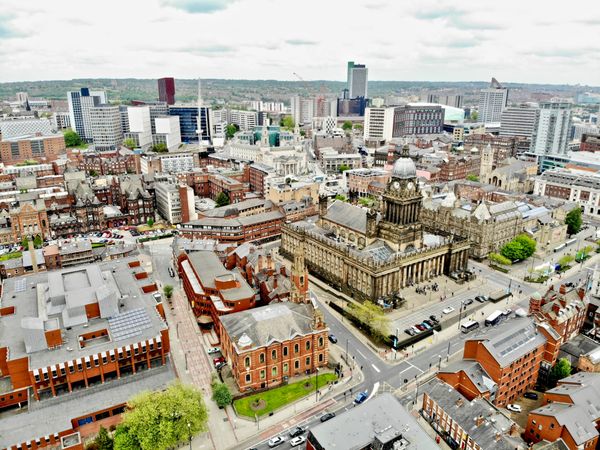 This year, 388,230 students were accepted into University, according to UCAS, up 8% on 2020; of this figure, 245,330 are 18-year olds – up 17% on 2020 levels. Fresh out of college and heading straight into higher education, the process of applying to university isn't an easy one, although data now shows that nearly half of school leavers are making this next step.
There are a lot of decisions to make, from picking the course, to deciding which university is best; then comes the nitty-gritty decisions like university halls of residence. When I was making these decisions back in 2014/15, I was lucky enough to be able to go and view my prospective new homes. University undergraduates this year – and last – haven't been so lucky as to view halls in the flesh however.
Selecting university halls is a big decision, as it becomes a student's home, comforts and social life amongst many other things. The step of moving out of your parent's home and into independence is a big one, and a building block to helping students become independent. This independence means becoming self-sufficient, and jobs that parents or guardians may have helped with- or done entirely - such as the weekly food shop and the laundry, are now down to the students themselves.
As many universities are city-based, students will find themselves submerged in the urban life; with parking a nightmare (or simply a myth) many students in their first year of university will base their life around where they can walk, or easily get public transport to – student finance doesn't often allow for regular taxi rides. Understanding the location of university halls in relation to both the city centre and university campus is incredibly insightful; the Uni Guide note 'Location' down as its second point to researchwhen it comes to selecting your first year home. They outline the following as important factors to consider:
Proximity to campus
Proximity to transport links
Proximity to the local area
So where does Geolytix come into play?
A few months ago, a family friend asked which university halls I went to, as her daughter was going to the same university in September; (partly) due to Covid, they weren't able to make the 5-hour drive to view the halls, and a basic google search didn't answer many of their questions. I didn't think much of it until I asked if they had considered the university halls I stayed in; their response was "it's lovely, but way too far away from the university campus". The funny thing was… the halls in question were a 10- minute walk from the university campus, and 5-minutes from the main shopping district.
There was little information online that gave a clear understanding of where this halls' (and others provided by the university) were, in relation to the university campus, the city centre, transport links (and most importantly – from the students point of view – the nightclubs).
I quickly logged into MAPP, and in the best part of 5 minutes I had a visualisation of not only the halls' location, but everything within a 10-minute walking distance – what I would argue is the suitable starting range when researching amenities in walking distance.
But first, let's talk isolines.
'As the crow flies' is a phrase you might have heard of before; I get flashbacks to my GCSE geography days when I hear it.
Let's hypothesise that it takes on average 20 minutes to walk a mile (another fact from my school days, this time DofE). Calculating how far you could walk in 20 minutes, could then be perceived as drawing a 'line' one mile out from your starting point and drawing a circle around that point, as seen in Image 1. However, in reality you will be faced with obstacles such as roads, houses, rivers and fields, as seen in Image 2; your route isn't as simple as walking A to B in a straight line – you may need to turn left down one road then right down another adding to your journey time. You will find that generally, your route will be longer than 20-minutes.

How do we overcome this?
We use Isoline Routing. Isoline routing calculates the routes you could walk (e.g. not through a river, but walking that bit further down to cross the bridge). The routing engine returns a polyline that connects all the possible edge points together creating an 'imperfect' circle that is a reachable radius – shown in Image 3.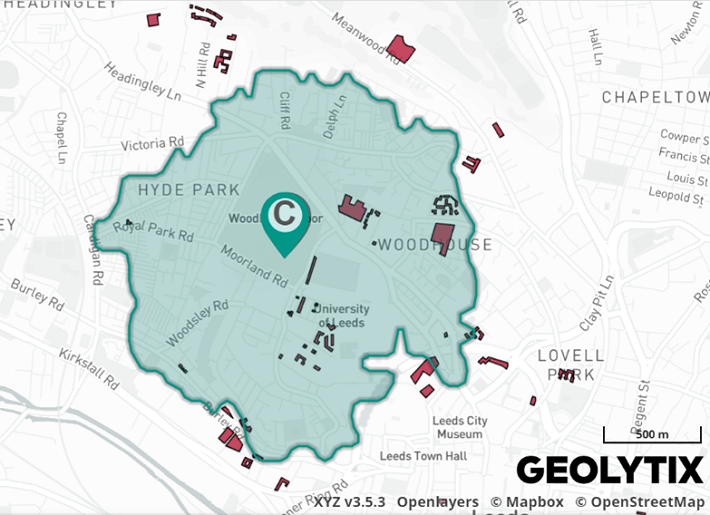 Back to our university halls.
When I think back to my university days there were a handful of things that were important to me, in being in walking distance to my halls of residence. These being:
Supermarkets
Cinemas
Restaurants, bars and nightclubs (very important to know for Freshers' week)
Bus stops (who really wants to walk to their 9am lecture in the rain?)
Retail places (retail therapy gets you through both freshers' flu and looming deadlines very effectively)
The university campus (it's important to know whether walking in, is a viable commute option)
The video at the end of the blog shows the process of filtering on the different datasets I mentioned above, and this helps identify where they are in relation to a specific halls of residence – for the purpose of the video we selected Charles Morris as it is rather central to both the university campus and the other halls provided in Leeds. Using an isoline gives us a real understanding of just how far you can walk in 10-minutes; if you wake up late and need to rush in for your 9am seminar, you can definitely power walk in from Charles Morris. Though I don't recommend rushing for your morning classes; always leave time for a morning cuppa!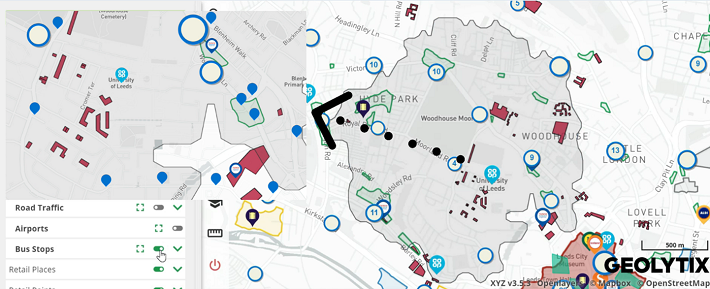 Image 4 shows that in the 10-minute specific isoline, there is a Tesco Express and two Co-op's, alongside the Hyde Park Cinema and multiple bus stops that make the journey into Leeds City Centre a quick and easy one.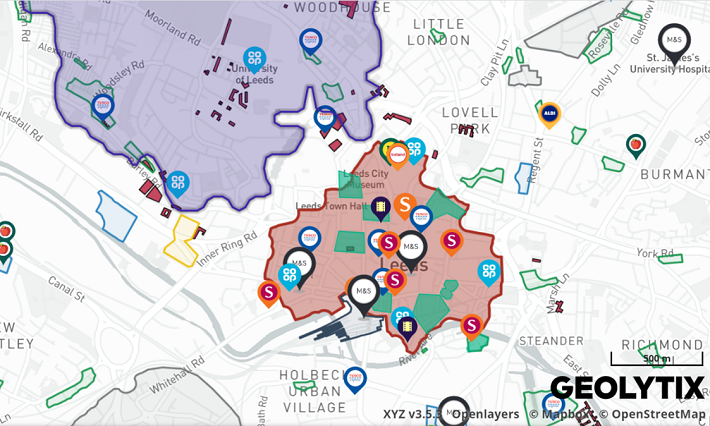 Image 5 indicates the amenities in Leeds City Centre, which realistically is not far from the University of Leeds (and the halls). If you don't particularly fancy walking into the city centre, as we discovered in Image 4, there are plenty of buses that you can get in (as well as Uber and several taxi firms).
Image 5 outlines the plethora of grocery retailers on offer in the city centre, as well as several Food + Beverage hubs. Our F+B hubs were all created by us, making for a very unique data set. The hubs cover locally recognised 'destination' eating and drinking places across cities, large towns and tourist towns and were created by determining which are on the same or adjacent streets. We then pinpointed areas of a high concentration of these establishments. The final stage was a manual review, set to categorise the type of hub and whether it was predominantly eating, drinking or clubbing.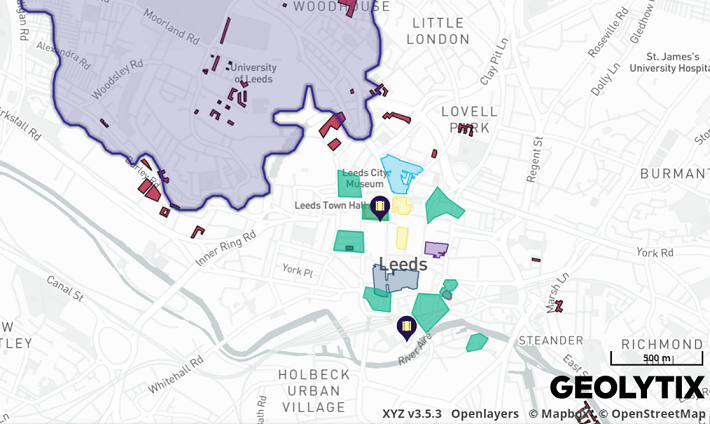 We can see that Leeds has the mix of retail and eateries; Image 6 highlights the location of the F+B hubs as well as The Merrian Centre, St Johns, The Core, Victoria Quarter, Leeds Trinity and The Corn Exchange. With regards to the F+B hubs, we picked out Greek Street and Call Lane (amongst others) which are well known for fantastic eateries and nights out. Whilst they might be just outside of that 10-minute walking radius, again from personal experience, with a little speed on your heels you can walk from the University campus to Leeds City Centre in around 15 minutes; adding on the extra 10 or so minutes to the University Halls of Residences' – that are just on the other side of the university campus - it still isn't a long slog from one destination to the next.
By breaking Leeds down into 'bite-sized' chunks, it is clear just how much is accessible to those who would be getting round the city on foot. Picking your home from home shouldn't be daunting; you shouldn't have to worry if there will be a supermarket nearby, or shops within walking distance (carrying your shopping hauls can be quite tiring).
I think one thing to remember above all else is that businesses and brands are aware, especially in university towns, that the student population isn't likely to have cars; instead, public transport and our very own two feet are our way around, and businesses want to be accessible. MAPP, as shown in this image visuals, and the co-joining video, help to show you what is in and around (a location of your choice), and being able to block out that 10-15 minute walk time can really help to understand it.
Kate McGoldrick, Communications Officer at Geolytix
Photo by Benjamin Elliott on Unsplash